Russian Defense Ministry receives the first Terminator helicopter built by Ulan-Ude
aviation
factory for Arctic conditions, reports
MIC
with reference to the press service of the holding "Russian Helicopters".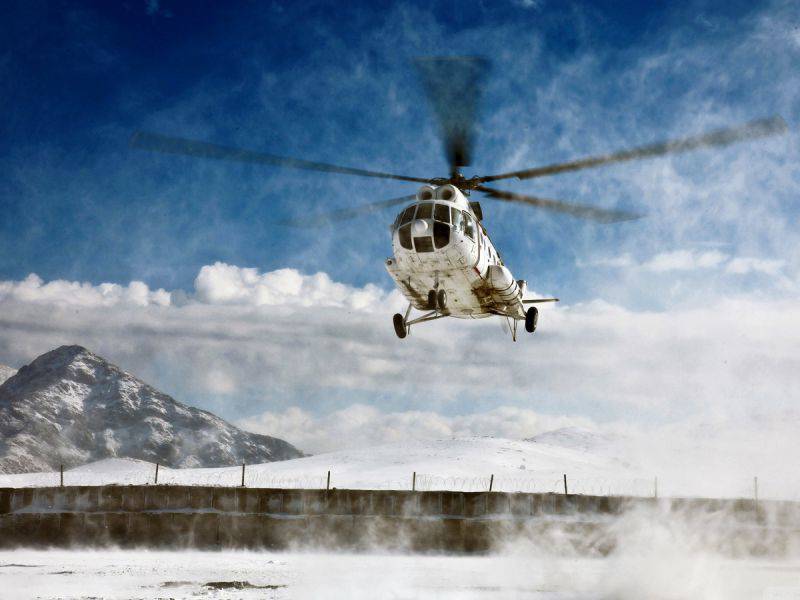 "Obtained during the development, production and testing of the Mi-8AMTSH-VA scientific and technical reserve for operating the machine in the Far North is planned to be used to create a civilian version of the Arctic helicopter. This version of the helicopter is needed both by the constituent entities of the Russian Federation for the creation of transport infrastructure in the northern regions, and by the oil and gas sector companies to provide offshore projects, "the press service of the BP general director Alexander Mikheyev quotes.
"Currently, other Russian security agencies are showing interest in this type of helicopter, in addition to the Ministry of Defense," the company noted.
The helicopter can be operated at temperatures below –40 Сº, its range (with additional tanks) is more than 1,3 thousand km.
According to the report, "Mi-8AMTSH-VA is equipped with VK-2500-03 engines and enhanced transmission, the increased power capacity of the auxiliary power unit TA-14 provides autonomous power to energy-intensive consumer products."
"To increase the piloting efficiency and navigation accuracy of the helicopter in conditions of low-orientation terrain and arctic polar night allows digital autopilot and several navigation systems, in particular, duplicated satellite, as well as digital navigation system with built-in map generator and inertial strapdown system to determine the current coordinates of the helicopter location without satellite signals, "the release says.
According to the press service, the machine is equipped with an "air surveillance system for monitoring in low visibility conditions for the location of other aircraft and a search finder for searching people and equipment in distress"
The helicopter is adapted for using night-vision goggles, there are instruments for heating water and food on board.
Delivery of the Mi-8AMTSH-VA in the framework of a long-term contract with the Ministry of Defense (up to 2020 g) will be continued in 2016.