A Russian marine died in a rescue operation in northern Syria. We are talking about the operation to save the Russian pilots of the Russian Su-24 shot down by the Turkish Air Force. The operation involved two Mi-8 helicopters that were fired from the ground by militants. The representative of the General Staff of the Armed Forces of the Russian Federation said that after the shelling one of the helicopters was forced to land in neutral territory.
RIA News
cites a statement by a representative of the Russian General Staff:
During the operation, one of the helicopters as a result of fire from a small
weapons
received damage and made a forced landing on neutral territory. One marine contract soldier died.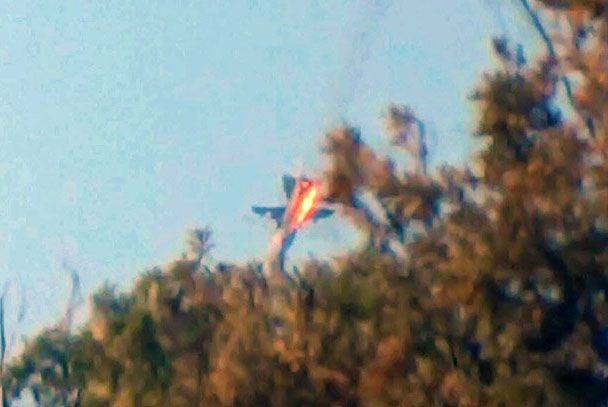 On the eve, in a number of Western media there was information that both Russian pilots (Su-24) were killed. Today in the Arabic-language media
Al Mayadeen
it is reported that the Syrian soldiers managed to evacuate one of the pilots to the territory under their control. The report says that communication with the pilot was restored after almost 6-hour searches. After discovering the landing site of the pilot, the fighters of the Syrian Special Forces around the 2 hours took the Russian soldier out of the rear of the terrorist group. According to reports from the same media, the Russian pilot is currently on the territory of the Hamim airbase.
The Ministry of Defense of the Russian Federation does not give any comments on this issue.