At the manufacturers completed acceptance of two Ka-52 "Alligator" and three Mi-8 AMTSH "Terminator", intended for an air base in the Khabarovsk Territory, reports
RIA News
message from the representative of the Eastern District Alexander Gordeev.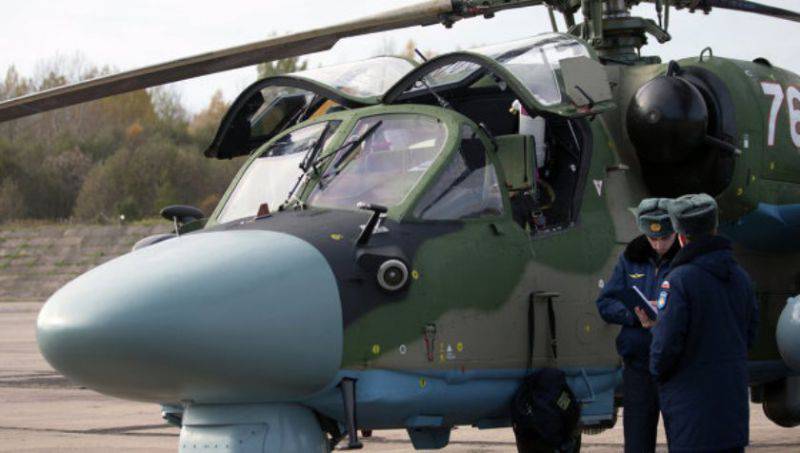 "At the Progress Aviation Plant in the Primorsky Territory, representatives
aviation
the bases of the Eastern Military District completed the acceptance of two new Ka-52 Alligator combat helicopters. At the Ulan-Ude Aviation Plant, the acceptance of three new Mi-8 AMTSh Terminator helicopters has been completed. Until the end of this year, they will go into service with the district airbase in the Khabarovsk Territory, "said Gordeev.
According to him, "in the future, new helicopters will be involved in the performance of training flights and missions for day and night time" and in all weather conditions.