Next year, the United Instrument-Making Corporation will start supplying the newest communications equipment for the Su-35 to the People's Republic of China, and from 2017, the communication complexes for airfields,
RIA News
message of the enterprise.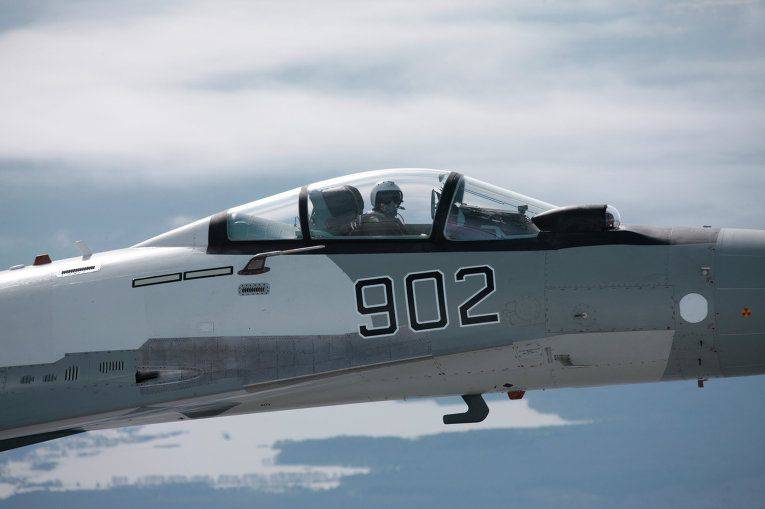 Last week, Rostec announced the conclusion of a contract for the supply to China of 24's Su-35 fighters.
"United Instrument-Making Corporation" is a key supplier of communications and control systems for the military
aviation
and other types of troops — it will supply communications complexes for military airdromes to China and will equip the Su-35 super-maneuverable fighters, which will go into service with the country's air forces under a contract with Rosoboronexport, with modern communications equipment. The systems provide secure noise-free data exchange and integrate tactical aircraft into a single network. Deliveries of communications equipment for fighters will begin in 2016, it is planned to transfer ground-based communications equipment to the Chinese side in 2017, "the release said.
"The production of exported equipment as part of OPK is conducted by the Nizhny Novgorod NPP Polet - the main developer of communications equipment for modern Russian aviation technology, including the X-NUMX fighter of the T-5 generation and the advanced long-range aviation system (PAK DA)" - clarified in the company.
According to Sergey Skokov, deputy general director of OPK, quoted by the press service, "the inclusion of Su-35 in the circuit of the automated control system of the Air Force is possible thanks to the upgraded C-108 communication complexes included in the fighter's equipment".
"The complex in a noise-free mode provides information interaction in all communication systems used by the air force. Compared with the previous generation of communication in this complex, the bandwidth of radio links has increased significantly, the number of simultaneously operating data transmission channels, the time of message delivery has been reduced, and the reliability of received data has been improved in the conditions of electronic countermeasures, "Skokov explained.
He also noted that "the C-108 is capable of performing tasks of relaying communication signals between the ground command and control station and airplanes performing a combat mission."
"The control of aircraft manufactured by Sukhoi Company, in particular, the Su-35, is provided using Russian equipment. For military airfields of the People's Republic of China, OPK will supply ground-based NKVS-27 complexes designed to communicate with front-line aircraft and other types of aircraft" , - reported in the press service.
According to Skokov, "NKVS-27 possesses the functionality of a command post, provides automated management commands, retransmitting commands to higher levels of management, monitoring and recording the processes of flight missions. NKVS-27 provides multi-channel voice communication and data exchange with aircraft in all modes of their combat use at a distance of 1500 km. "