Turkish News Agency
Anadolu
, referring to representatives of the cabinet, reports that the Turkish delegation to the UN urges the Security Council to urgently consider the issue of "strikes
aviation
Russian VKS in the villages of the Syrian Turkmens in the Bayirbujak region in northern Syria. "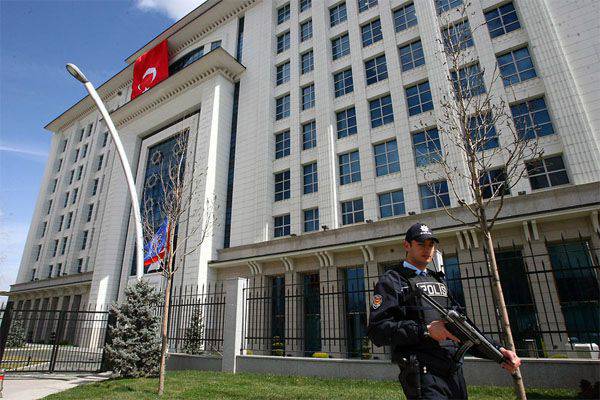 Earlier, the Russian ambassador was summoned to the Foreign Ministry of Turkey, Andrei Karlov, who was protesting in connection with the "bombing of the Syrian Turkmen settlements by Russian aviation." At the same time in the Turkish media immediately began to appear one after another of the publication of how Syrian Turkmen are fighting the militants of the so-called "Islamic state".
The question is why the official Ankara cares about the Syrian Turkmen who suddenly became at war with the IG, but the Kurdish Air Force has been fighting with the air bombs against the Kurds, who have been fighting the same IG for several years now, in addition the army and police are conducting a military operation against them borders with Syria? ..
The Russian Ministry of Defense is still not commenting on the statements of the Turkish side about the alleged bombing of the Bayyrbudzhak region.
For reference: Syrian Turkmen are the third largest ethnic group in Syria (after the Arabs and Kurds). The total number of Syrian Turkmen living in Syria is estimated at 120 thousand.