Somewhere over Washington ...
Moderate, "sew", I do not like this word when it comes to our units, the terrorists in Syria are completely defeated? "Not yet, sir." Are moderate terrorists in Syria resisting the Assad army? - They not only render, but also try to counterattack on several sectors of the front. The supply channels of moderate terrorists in Syria are finally closed? - At the moment, no, but the Russians are hammering in tanks and oil refineries. (... chewing gum in the mouth is chewing harder ...) WTF! Well, oil is already on 100? - No, sir, while 45.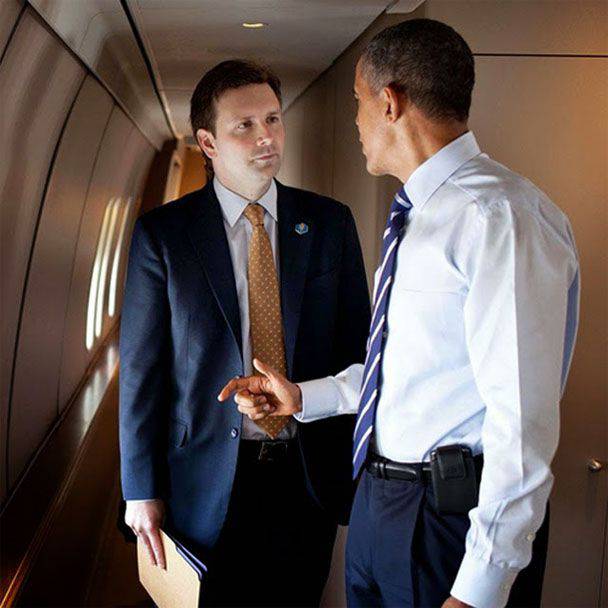 Blockhead, do not scare! .. If so, then talk about creating a coalition with Russia early. Secretary, write down: early! .. Let psaki come to the podium and blurt out something about this. Keywords: Assad, carousel, aggression ... Let me add what I want from myself. Offhand: democracy - 17 times, multicooker and Pyongyang - no more than two.
But she is on leave to care for a child ...
For sure. Then let this one come out, like him, well, which is like psaki, only with epaulets ... And, most importantly, suddenly the moderates will still find powder with our help in gunners and bang. To do this, they just need to create their own, as there it is, well, when other moderate (in 40-s) fought with the Soviets - Dnipro, their "Seelow heights" (the grandmother from Kenya told,
stories
passed), in general, their borders on which it will be possible to stop the Syrian attack and deprive the Russian
Aviation
support the army of the dictator, tyrant, Assad bloodsucker from the air. Dictator, bloodsucker, tyrant, - recorded? ..
But, sir ... And if these Russians again take and destroy the frontiers erected by our moderate and slightly insensitive? After all, then you will have to count financial losses again and already jump into the last coalition car to have time to share the sweetness of victory ...
Ebola on both your home! Let go of panicking, youngster! There will be financial losses - there is a machine - we will print. Thank you, how is it ... Guttenberg. The most ingenious inventor was in history. I can't understand one thing: why did he start typing books? Well, oh well ... Everything is reimbursed, we will prepare new units, comb their beards! The main thing is more black rags and toyot SUVs! About SUVs with this, tell them - how are they, the Chinese or the Japanese, constantly confusing them ... In general - to those who have our bases ... Yes! Have you forgotten? - Our military budget is 620 billion. For all moderates on any enough. But then, if you make a coalition with Russia, you will have to gather in Yalta (the grandmother from Kenya also told) ... And this, you know what it leads to ... I don't know how I manage to restrain Google, so that they don't forget and draw Crimea Russia. Fie, you again have this word ... To me, my psychologist forbade him to pronounce it more than twice a day ...
In the meantime, somewhere in the Baltics.
Dahl, what are we going to do? .. One of these days, your deputy announced that our valiant Baltic troops, which, together with the Ukrainian army, are holding back Russia's aggression against the whole of Europe, can move to Syria to participate in the land operation.
Heard, heard Raymond! I think we need to think of something like that, so that we are not suspected of wanting to throw NATO. There is one variant ... And let's say that we don't intend to participate in any kind of coalition if this coalition has at least some kind of contact with Russia!
For sure! Bravo, neighbor! No wonder the little book "Red Dahl" came out about you - the skills remained ... By the way, I read with pleasure ...
What do you allow yourself, Toomas! ..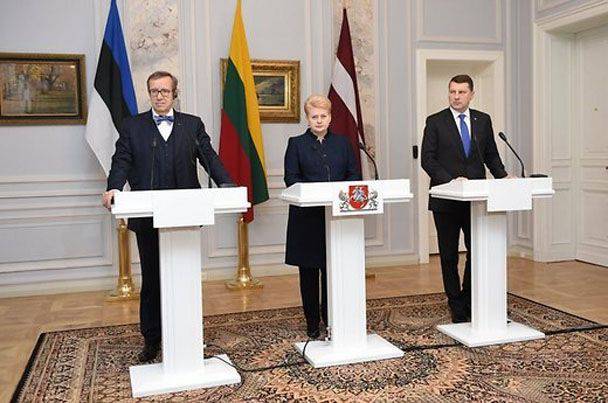 Fine, fine. Take it easy. Well I tell you: well done! Raymond and I accept your offer. Really, Raymond? Here's another thing: yesterday, refugees settled in our apartment. They say: from Syria. They say: help, not that! .. So what I think is: we should again ask Merkel for subsidies with an interest-free loan and, most importantly, read the Quran, all of a sudden - from the entrance - they will ask for a quote, and we will not ...
It is truth too. I have always admired your ability to grasp the essence of the problem, Toomas! True, I got a few ahead of you here - yesterday I bought a hijab on the market - just in case, we are an independent secular state! If anything - in Molenbeck you find me in him. Today, horseradish will be found in Molenbek, and tomorrow you will find horseradish in Kaunas ...
Yeah, Dahl, you won't be hijacking after you ...
Sorry, sorry, but what if our American friends do not join the Russian coalition and at the same time ask us to take part in a land operation - well, like in Mali ... What are we going to do?
Here you are forever, Raymond, out of place ... What to do, what to do? .. Have you forgotten how we nursed in our hospitals the corrupted Ukrainian pravoseki and other defenders of Ukrainian democracy. For promise it would be nice to ask Roshen. We will offer Kiev to enter our coalition: one of our non-commissioned officers is twenty Ukrainian dill-patriots, as they are there. So let's report on our anti-terrorist platoon. And as soon as there is a platoon somewhere in the sands of Syria — our noncommissioned officer will take a sick-list — and let the meat "fight," especially since they have all their own. Gerashchenko had already written off "Nusrovtsy" on Facebook, he received a grandmother from a friend — that's the flag in his hands. Well, we will not send our naval raft to the shores of Syria, think for yourself. My admirals and so whine about the fact that they already tired of inflatable boats to pump up. In the end, there is always a chance to surrender to Russia, receive billions of financial aid from it, and then declare a monstrous occupation.
Meanwhile in Kiev.
Arseny Petrovich, how is the construction of your fence going?
Not a fence, but a shaft, Petr Alekseevich. European! According to our general staff and Tymchuk's digital intelligence service, the European rampart of the gaming system can really withstand the attacks of cruise missiles and the flight of the aggressor's strategic bombers into our most airless space. We are going to slightly bend the grid of the European shaft so that it can induce radio-electronic interference and disorient the enemy and occupier.
Well, will be, will be, Arseny ... Then what did it do? No cameras. The electorate, too ... Speak more simply: how many grosa have you drank, how many more do you plan? All are yours.
So no more than yours, Petr Alekseich ... By the way, Moscow is proposing debt restructuring. Of course, I made it right there - they say, we will not pay, let 20% discount! Make the transfer payments to 2019 year.
Fool ... And if they don't? .. Where are we, and where is 2019 a year ...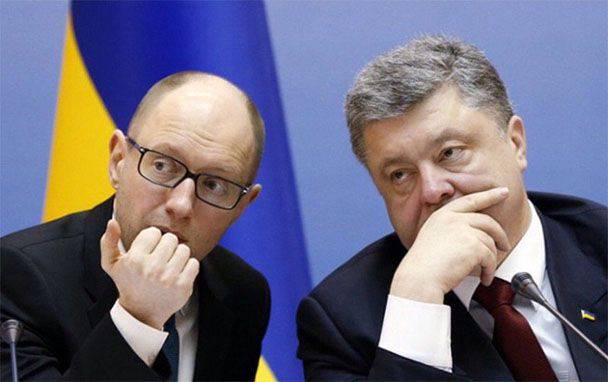 Well, that's the calculation ... Where are we, and where is 2019 a year ... Let them look for those who pay in 2019. Or do you, Pan President, expect to sit in your chair until that time?
Look at me, get a joke. How to take a petition about the premiership of Mishiko, how I will consider! ..
That's just to threaten me, Peter Alekseevich, do not. We are with you one Maidan Mazan. Glory to Ukraine!
...Glory to heroes! I wanted to catch it, bitch guts? .. It won't work ... Philaret, your bishop ... While spending time with you here, 5 missed from Biden! What to say? What can I say? .. Hello, Mr. Biden ... Yes, I have it just in the back pocket of the embroidery on the vibro ... Where-where, excuse me, stick it ...? For what slate? ..
Meanwhile, in Russia, a new day began ...