Syria's ambassador to the Russian Federation, Riad Haddad, said that the Syrian people welcomed the assistance provided by Russia in the fight against terrorism. At the same time, the head of the Syrian diplomatic mission in the Russian Federation notes that official Damascus will consider any actions of foreign armed forces on its territory as acts of aggression if these actions are not coordinated with the Syrian authorities and are not conducted as part of a coalition with Russia.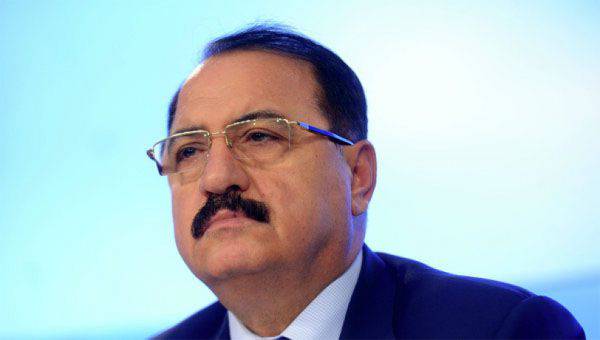 Interfax
quotes the statement of the Syrian ambassador:
Any force, any country that claims to counter terrorism in Syria, must coordinate with the Syrian government army and the Syrian government, and this also applies to France. Any actions without coordination with the Syrian government are considered aggression against the country. A very important point: any force or country that coordinates its actions with Russia automatically coordinates them with the Syrian government. From the very beginning of the crisis, Russia has led international efforts to eliminate terror, and therefore the Syrian government agrees that Russia is coordinated with any country in this area. This will be considered automatic coordination with the Syrian army.
Meanwhile, the Syrian government army and militia backed
aviation
The Russian Aerospace Forces continues to advance in various provinces of the country. For example, a large number of militants of the so-called "Islamic State" were killed in the province of Suweida, who tried to hide from air strikes and artillery in one of the villages - in the homes of local residents. Precise attacks took the terrorists by surprise at the moment when they tried to move from the settlement of Al-Qasr to the village of Al-Hakf.
According to the news agency
SANA
, in the town of Erich (Idlib Province) army units destroyed a group of militants from 15 people, in which was one of the leaders of the Idlib cell "Dzhebhat al-Nusra". Prior to the platoon, militants of the terrorist organization "Junud al-Aqsa" were liquidated in the province of Hama. Among those killed was the field commander of the gang.
The Syrian army continues its offensive in the provinces of Aleppo, Lattakia, Damascus and others.