A unique software package "Integration", designed to integrate automated control systems (ACS) of all types and types of troops, and in the future, other security agencies, is developed in the United Instrument-Making Corporation (DIC),
RIA News
.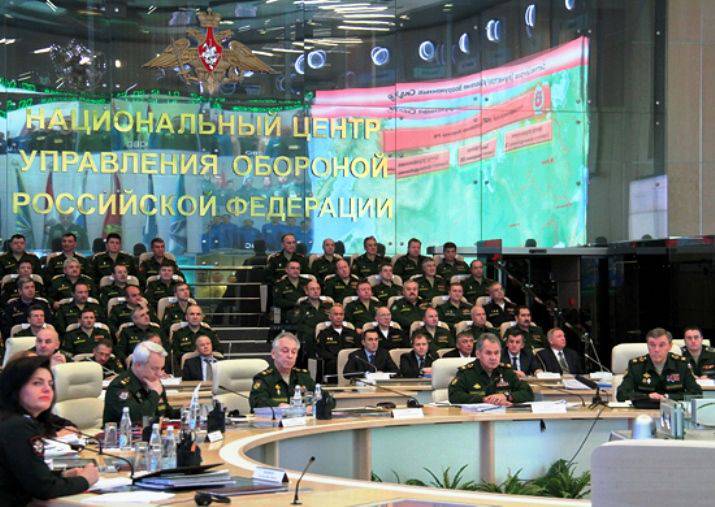 "By the request of the Ministry of Defense of the Russian Federation, the military-industrial complex creates the Integration complex based on semantic technologies and will allow combining control systems of various types, types of troops and even coalition forces of allied states into a single information space. The technology can be used as a universal solution when building data centers and control points of strategic, operational and tactical levels, "the corporation's release says.
According to Alexander Kalinin, director of the OPK department, "several dozens of automated control systems currently in service with the Russian army were created by different developers, taking into account the specifics of specific types and types of troops, using different approaches to control automation."
"To integrate 50 different control systems with the old approach, more than 1200 linking elements need to be programmed. Performing the same task with the help of semantic technologies reduces the number of operations by several times and reduces the time and financial costs of 40-80%. In essence, "Integration" is a "universal translator" to which not only all divisions of the RF Armed Forces can be connected, but also in the future - other security agencies and even divisions of allied states within the framework of joint tasks, "the press quoted Kalinin. service.
The technology allows you to use data from various automated control systems for analyzing, processing, modeling and storing information in a single format.
"For example, the software package makes it possible to see a full-scale picture of the deployment of troops, the state of arsenals, actions
aviation
и
fleet
in a specific region. With its help, at the command post you can get information at any level from a variety of databases, up to information about a particular soldier, his tasks, his health status and so on, "the message says.