The weight of the onboard radio-electronic complex of the Night Hunter helicopter upgraded to the Mi-28HM variant will be less than that of its predecessor, reports
MIC
With reference to the general director of Ramensk instrument-making design bureau (included in KRET) Daniil Brenerman.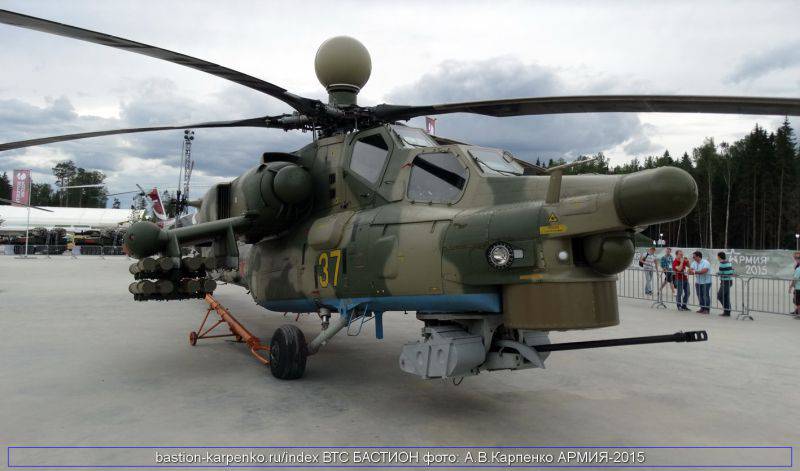 "We have achieved a reduction in the mass-dimensional characteristics of on-board radio-electronic equipment, as well as the addition of a target-tracking system to the system," the general director said.
According to him, state tests of the modernized machine should be completed in 2016. The updated version will differ significantly from the base model.
"In particular, the Mi-28HM will receive a fundamentally new locator, which will provide the helicopter with a circular view, as well as a new control system. The new blades of the main rotor will increase the speed of the helicopter - now the Night Hunter can accelerate to 340 km / h, and the modification will improve this figure by 10 percent, "explained Brenerman.
Help "MIC":
"RPKB is the lead developer of avionics within the KRET concern and supplies on-board radio electronics for almost all combat aircraft and helicopters aviation. About 60 percent of the volume of production falls on the state defense order. "