On Thursday, the French aircraft carrier "Charles de Gaulle" will leave the port and join the anti-Igilov operation in Syria, reports
TASS
statement by Francois Hollande.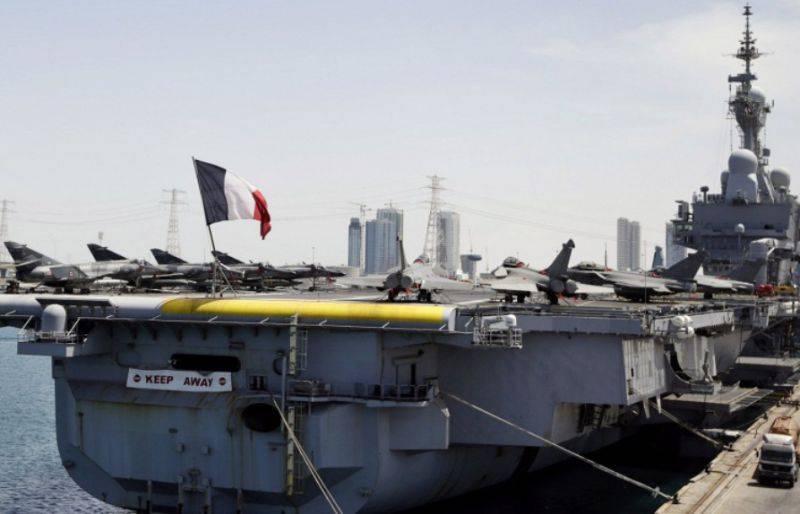 "It will triple our combat power (as part of the operation against the IS). This is not about the containment of the IS, but about the complete destruction of this organization ",
President said at an emergency meeting of parliamentarians in Versailles.
"France intends to step up its anti-Islamist operation in Syria," Hollande said. "Bashar Assad cannot be part of the solution to the problem in Syria, but today our main enemy in Syria is the IS".
TASS Help:
"The aircraft carrier Charles de Gaulle is the flagship of the French Navy. The ship has been in the French Navy since 2001. Total displacement - 40600 tons, length - 261,5 m. The ship is equipped with a nuclear power plant (AEU), speed - 28 knots. Charles de Gaulle is equipped with two steam catapults and two aircraft lifts to provide action aviation. The ship holds 45-50 aircraft. The crew of the aircraft carrier - 1256 people, the strength of the wing - 610 people. "