In the Petrel Research Institute (part of Uralvagonzavod), the Central Research Institute decided to modernize the silent Gall mortar, reports
Rossiyskaya Gazeta
with reference to the press service of the corporation.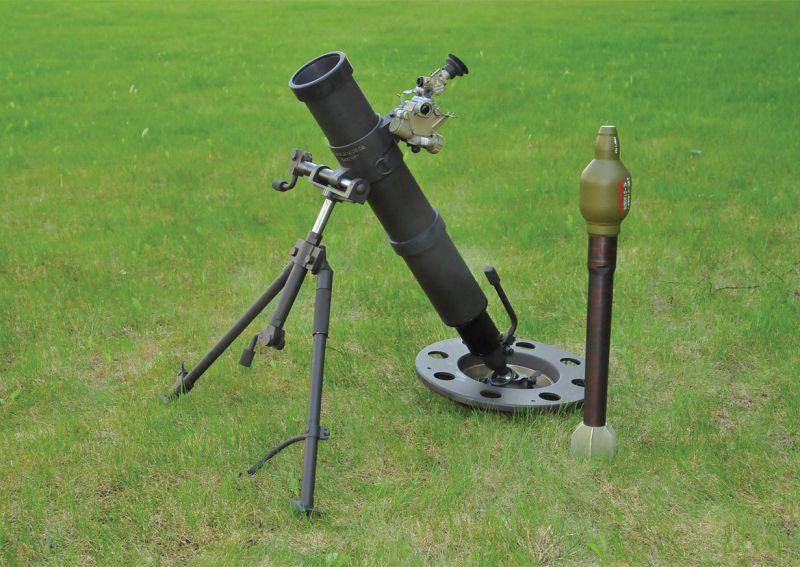 "It is planned to introduce a modernized base plate, carrying equipment and other activities," one of the developers explained briefly
weapons
.
Help "RG": "2B25" Gall "- 82-millimeter silent mortar, made in Russia and presented in Belarus in 2011 year. The mortar mass is 13 kilograms, the rate of fire is 15 shots per minute, and the firing range is up to 1200 meters. The mortar is made in such a way that the powder gases are locked in the shank of the mine. Due to this, no flame, smoke or shock wave is created. The loudness of the Galla shot is compared to a Kalashnikov automatic rifle with a silencer. " From the mortar you can fire in any weather and on any soil.