Ukrainian nationalist formations fired the territory of Donetsk airport with mortars this morning, reports
Donetsk News Agency
.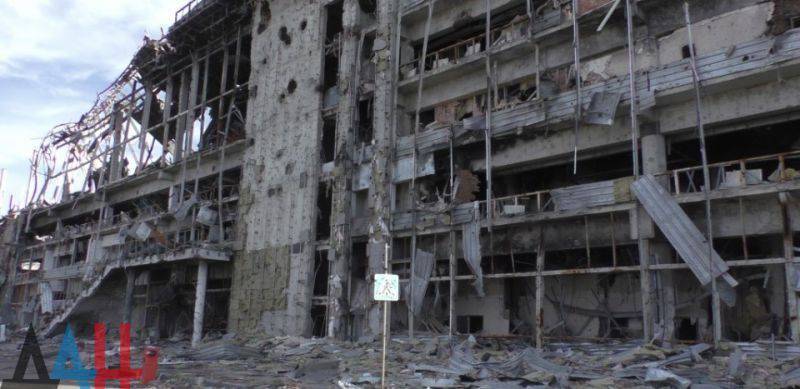 "Ukrainian security forces opened fire on the territory of the airport and the Volvo-Center area around 20: 30. The fire subsided, then resumed. In just one night, security officials fired 42 mines with 82 and 120 mm caliber in this area, "a source told.
According to him, "the fire was carried out from the position of Ukrainian punishers in Peski and Skilled. Data on the victims yet. "
That same night, the village of Broad Beam, located west of Gorlovka, was shelled.
"The village of Wide Beam under Gorlovka was fired from the position of the APU near 22: 00. The fire lasted about half an hour, "said the source.
"The enemy fired with the use of 82 mm caliber mortars, automatic hand grenade launchers and small
weapons
. Militia fighters did not return fire, "he added.
DAN reminds that on the eve of the Ministry of Defense, the DPR transmitted to observers "written notice of the complete completion of the withdrawal of mortars of caliber to 120 mm from the contact line of the parties."