The military campaign in Syria showed that in the course of the army reform, Russia managed to make significant progress in improving the combat capability of the armed forces,
RIA News
opinion of the Center for Military Marine Analysis at Harvard University Dmitry Gorenburg.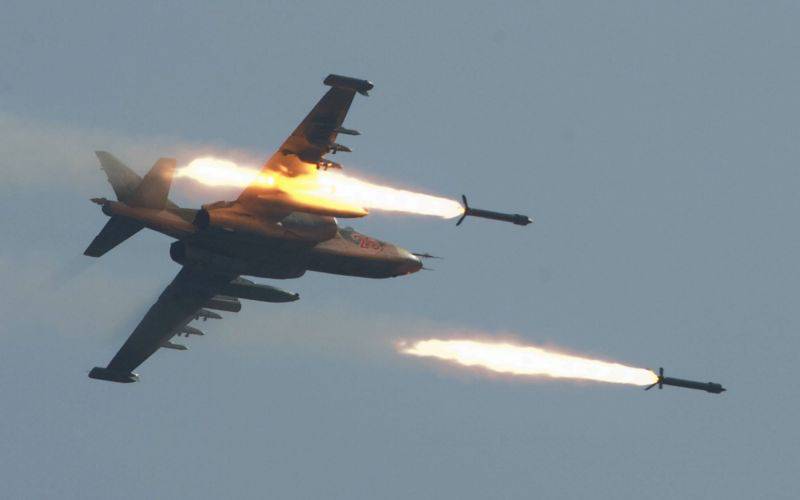 "The intensity of Russian sorties
aviation
in Syria in October, it was quite high - an average of 45 flights a day, "the analyst notes. - During the campaign, the speed of departures increased significantly - from twenty a day at the beginning of the campaign to sixty by the end of the month. Since then, their number has been gradually decreasing, and this was mainly due to the fact that many of the designated goals were already hit. "
According to him, "experts who believed that a large number of operations on obsolete aircraft imposes restrictions on the potential of aviation were surprised by such a high intensity of combat sorties."
The Russian Aerospace Forces "also showed the ability to successfully coordinate with the Syrian and Iranian ground units that performed their tasks with the support of Russian aviation from the air," he adds.
Until September, the expert doubted that Russia could conduct operations far from its territory, because, as he thought, it "does not have enough opportunities to transfer contingent or equipment to remote areas." However, the events in Syria showed that "the army has sufficient potential for sea and air transportation for campaigns comparable in scale to the Syrian one, and, if necessary, it can find innovative ways to expand transport capabilities."
"In addition to solving geopolitical tasks, by operation in Syria, Russia checks the results of the military reform carried out over the past seven years and demonstrates improvements to potential adversaries. It is too early to judge how this campaign has helped the Syrian government to cope with various opponents, but the Russian Armed Forces have already shown that military reform has resulted in an impressive increase in the army's combat capability, "concludes Gorenburg.