US Secretary of State John Kerry called Bashar Assad a magnet for terrorists and accused him of buying oil from the "Islamic State", reports
RIA News
.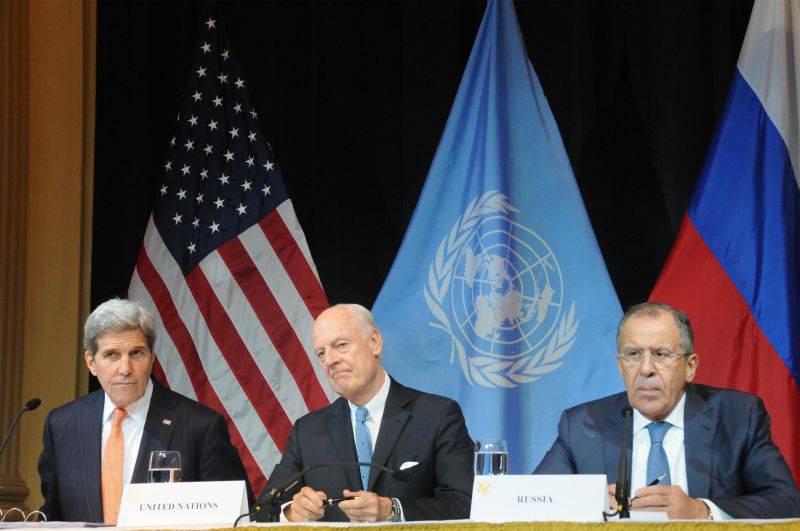 "The situation is such that it was he (Asad) who became for them (the terrorist groups in Syria) a magnet ... Asad sells oil, buys oil from ISIS"
- said the state secretary at the meeting of foreign ministers in Vienna.
The meeting devoted to the Syrian problem, was held on Saturday. It was attended by representatives of almost 20-ti states (including Russia), the European Union, as well as international organizations.
Stepping out to the journalists at the end of the negotiations, Kerry said that the parties had agreed to take measures to ensure a cease-fire in Syria.
"We agreed to take all measures to ensure that all parties, including those countries that are present here in Vienna, firmly adhere to the cease-fire. Each side that maintains or influences or equips someone on the battlefield has achieved a cease-fire. We also agreed that pressure would be exerted on the parties to give up weapons (from the supply of weapons to the opposing forces) ",
Said John Kerry.