Western journalists
The Daily Beast
report that they managed to communicate with the militants who are the creators of the well-known "condom bombs". If you believe Western journalists, then those who "developed" a miracle bomb, five. All of them actively cooperate with the terrorist group "Dzhebhat al-Nusra". At the same time, they are talking about contacts of "condom specialists" with ISIL militants.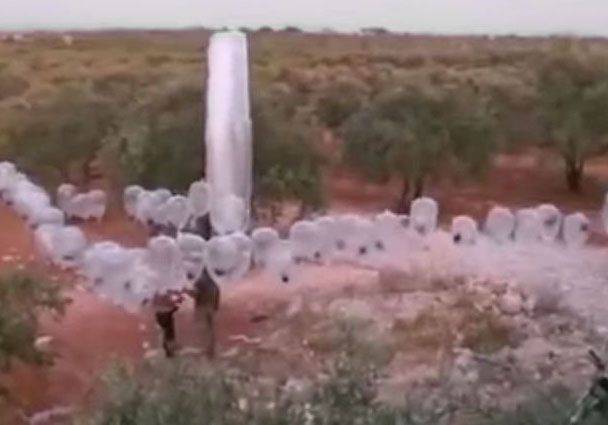 The creators of the "superweapon" claim that such bombs, it turns out, are "very effective in countering the Russian
aviation
". The material contains a statement by the terrorists:
We make explosions of balloons (inflated condoms) carrying bombs at altitudes from 4 to 6 km. We could blow them up and higher, but only this is not necessary. We supply our bombs with special timers powered by a battery. The explosion is made remotely. Such bombs are not perceived by radars. But I can not reveal to you all the details of use (bombs-condoms), otherwise all our secrets will be available to the enemy.
Well, very scary secrets ...
At the same time, the militant added that those bombs that had not been used "return to the ground without harming their launching".
At the same time, a representative of a terrorist group for some reason did not say anything, what, in fact, is the effectiveness of this "vundervaffe" in countering Russian aviation in Syria? But even this is not the main thing ...
The main interest is that Western journalists, as it turns out, have a direct opportunity to reach the militants of various terrorist groups operating in Syria. If so, why is it not an option to use information about the movements of journalists from Western media as confirmation of the coordinates of the militants' positions?
And who, after the "experts on flying contraceptives," are going to be interviewed by journalists
The Daily Beast
?