A spokesman for the head of state, Dmitry Peskov, confirmed that the reports of a number of Russian TV channels devoted to the meeting with Vladimir Putin on defense issues revealed secret information about weapons systems, the portal reports
Morning.ru
.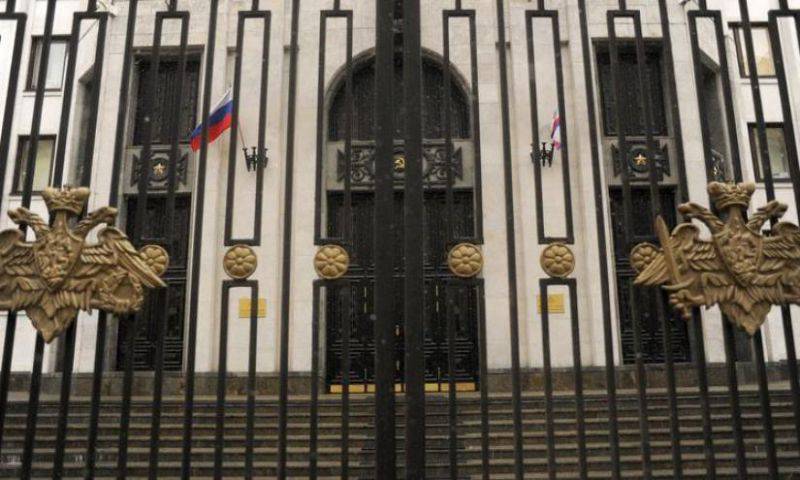 "Indeed, there some secret data got into the camera lens, so they were subsequently deleted. We hope that this will not happen again, "- said Peskov at the briefing, explaining why these shots later disappeared from the plots.
When asked about the organizational conclusions related to the data leak, Peskov replied: "I still don't know about any measures, but in the future we will certainly take preventive measures so that this will not happen again."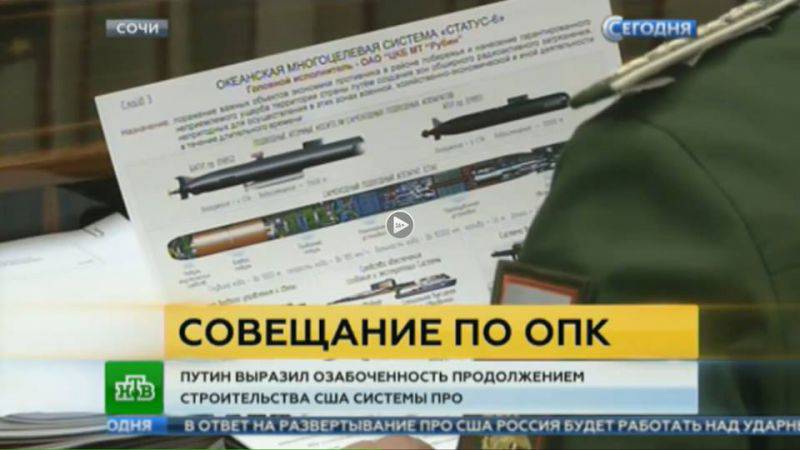 The resource reminds that in the NTV report, materials on the ocean-based multi-purpose system "Status-6" were shown, the purpose of which is "the destruction of important objects of the enemy's economy in the coastal area and the application of guaranteed unacceptable damage to the country's territory by creating zones of extensive radioactive contamination unsuitable for these zones of military, economic and other activities for a long time. " The alleged carriers of the system, as it has now become known, are the nuclear submarine Belgorod (project 09852) and the submarine Khabarovsk under construction (project 09851).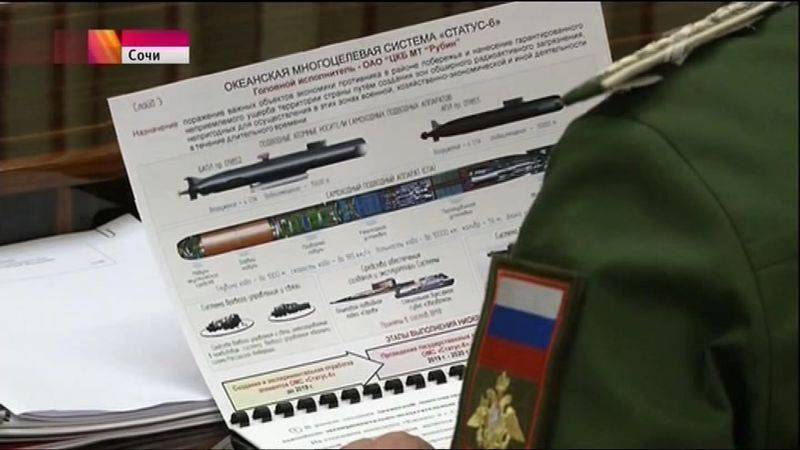 Self
weapon
It is a massive torpedo, designated as "self-propelled underwater vehicle" with a depth of about 1 thousand m and a range - up to 10 thousand km.