Holding "Helicopters of Russia" signed contracts with the Iranian company PANHA to provide assistance in retrofitting the center for maintenance and repair of civilian helicopters Mi-17 and the supply of spare parts, transfers
RIA News
A message from the general director of the association, Alexander Shcherbinin.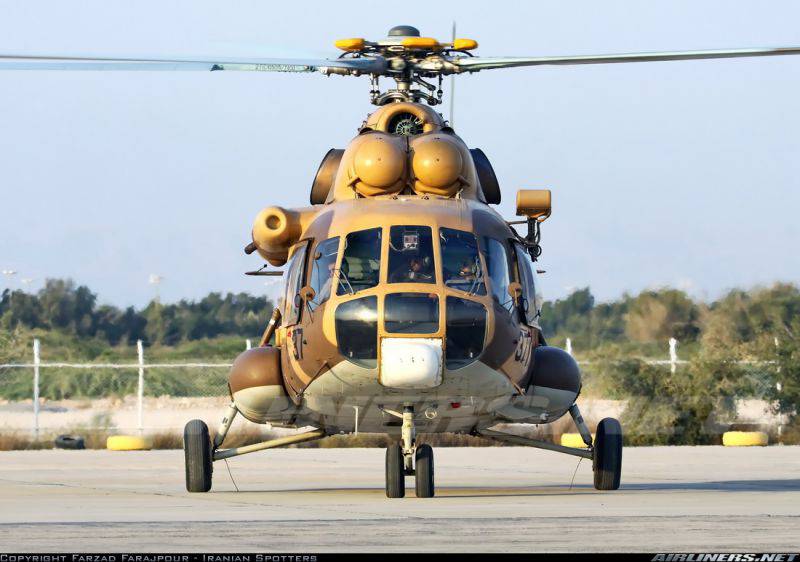 "Two contracts were signed to develop the agreements reached during the MAKS air show with an Iranian organization
aviation
industry, as well as in accordance with the memorandum signed in October 2015 with the PANHA plant on its retrofitting, "Shcherbinin said at the Dubai Airshow-2015 exhibition. At the same time, he did not specify the cost of the contract.
"A roadmap has been agreed on for the implementation of this project, providing for the creation of a large-scale Mi-17 service and capital repair center," the general director added.
According to him, "the first contract specifies the general conditions for the provision of technical assistance in retrofitting the Mi-17-type maintenance and overhaul center".
"The second contract is for the general conditions of supply of spare parts and documentation for the maintenance and repair of Mi-17 helicopters. At the same time, the Iranian side provided the Russian side with information on the composition of the aircraft, which is planned to be repaired at this plant, and the composition of the equipment installed on these helicopters, "Scherbinin said.