The US Air Force is sent to the base "Inzhirlik" in Turkey around the 10-F-15 fighters to provide cover for their attack aircraft and bomber involved in an air operation in the sky of Syria, reports
MIC
with reference to the Daily Beast.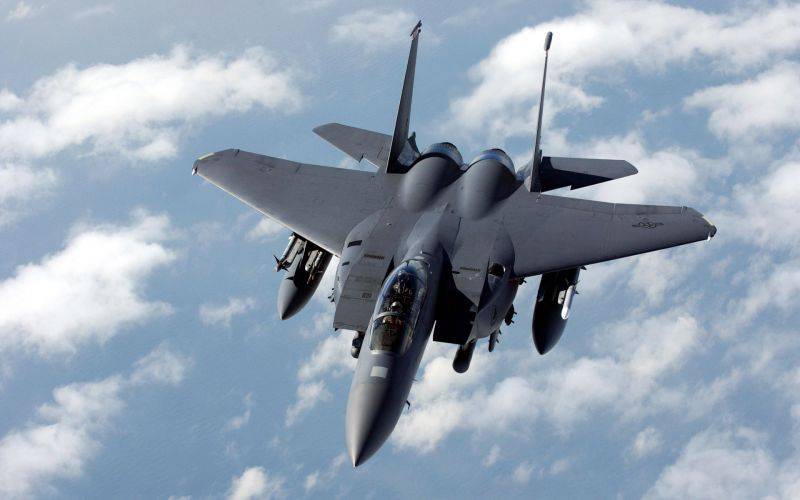 Pentagon spokeswoman Laura Sil, in an interview with a publication, refused to disclose the specific tasks of fighters armed exclusively with air-to-air missiles. However, she noted: "I did not say that it is not connected with Russia."
According to the official version of the Pentagon, the deployment of the F-15 Eagle in Turkey is associated with "ensuring the security of the US allies of NATO."
Daily Beast suggested that "F-15, equipped with six air-to-air missiles, will help the Turkish Air Force to patrol the border with Syria to intercept Syrian aircraft and helicopters that repeatedly flew into Turkish territory."
However, "most likely, F-15s will be accompanied by attack aircraft and bombers during air strikes against targets of ISIS militants near the contact line with Syrian troops and the Russian zone
aviation
"Writes the publication.
The author of the article does not exclude the fact that the main task of the fighters will be "tracking the Russians."