The Russian air group, located at the Khmeimim airbase in Syria, used the KAB-1500 powerful adjustable bombs against the Islamic State, reports
RIA News
Message from the representative of the VKS Igor Klimov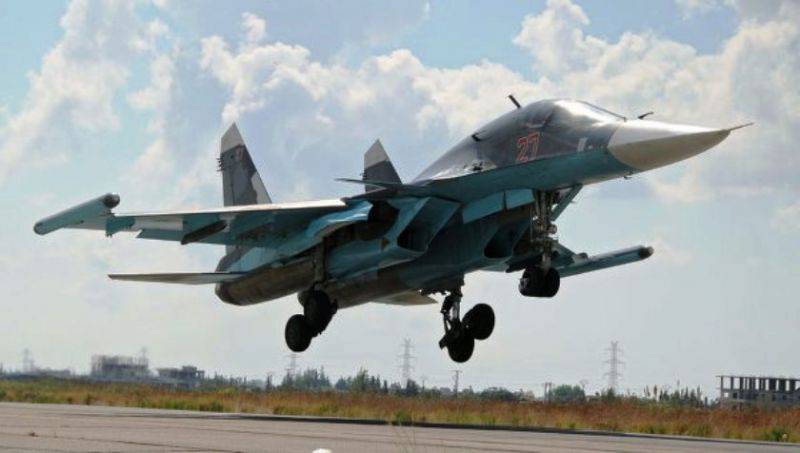 According to the officer, "two such bombs were suspended from the Su-34 bomber, which flew to a mission to the east of Syria." In the air, it was covered by Su-30CM.
"Adjustable
aviation
the KAB-1500 bomb (it got its name due to its weight of 1,5 tons) is highly accurate. A homing laser head is installed on it, thanks to which the bomb is adjusted according to the laser spot, "Klimov said.
He noted that "such bombs are used against particularly reinforced targets - mountain positions, underground bunkers, buried command posts, reinforced concrete shelters, weapons stores."
"The high explosive penetrating capsule of the warhead is able to penetrate 20 meters of soil or pierce a three-meter reinforced concrete floor. The bombs of the KAB-1500 family were occasionally used in Afghanistan and Chechnya to hit targets of special importance and security, "Klimov added, assuring that" they do not throw bombs on cities ".