Deputy Commander of the Corps of the Ministry of Defense of the Donetsk People's Republic, Eduard Basurin, claims that the DPR intelligence continues to fix the heavy equipment of the Ukrainian security forces to the line of contact. According to Basurin, there is information about the arrival of militants "Aydar".
DAN
quotes Eduard Basurin:
There is marked a nationalist and regular units of the Armed Forces of Ukraine to the line of contact. Thus, in the Novotroitsk area, the arrival of personnel of the units of the Right Sector in the number of 50 people was established. The arrival of the "Aidar" battalion with heavy weapons and equipment in the so-called "ATO" zone is also noted. In Uspenkovka, more than one and a half thousand people have been accommodated, who seize residential houses of local residents for living.
It is noted that the territory of the DPR for one last day was fired by Ukrainian troops at least 12 times. The territory of the Donetsk airport, as well as the Volvo-Center, was once again subjected to shelling. According to the Donetsk side, the fire was made of various kinds
weapons
: from grenade launchers and mortars to anti-aircraft installations (ZU-23).
The Russian representative in the Joint Center for Control and Coordination of the Ceasefire regime appealed to OSCE representatives to monitor the situation on the western approaches to Donetsk.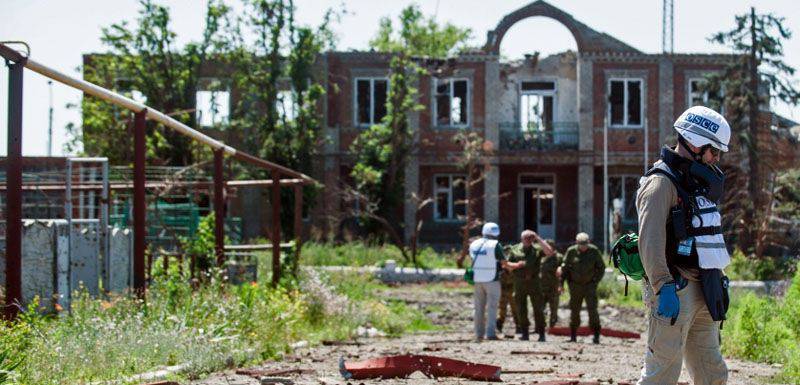 In the OSCE, the call received from the Russian representative in the JCCB has not yet been commented.