Pilots of the North
fleet
made a request to assign the name of the Hero of Russia Timur Apakidze to the new naval fighter regiment, thanks to which the Admiral Kuznetsov aircraft-carrying cruiser was saved from disposal, reports
Look
with reference to the press service of the fleet.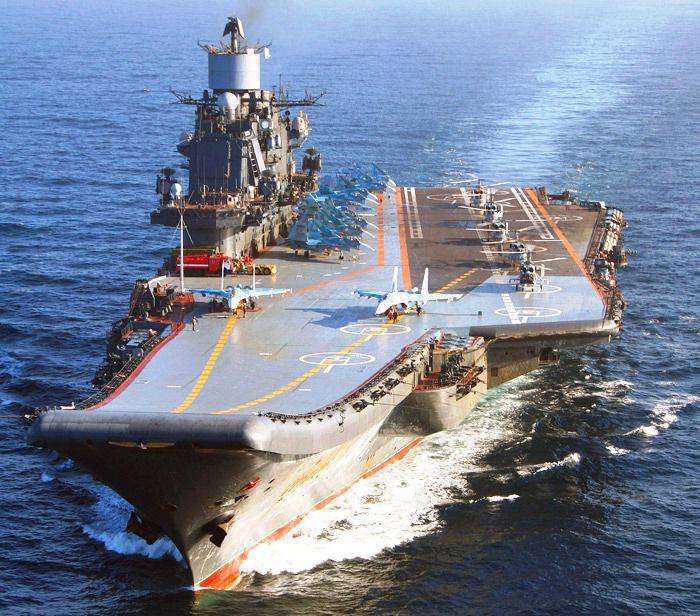 "When the aircraft carrier after the separation of Russia and Ukraine in 1991 was transferred from the Crimea to the Northern Fleet, the question arose of its disposal, since there were no pilots capable of landing the aircraft on its deck in the conditions of the Far North. Apakidze, not only the first of the combatant pilots, landed the Su-27K combat fighter on the deck of a heavy aircraft-carrying cruiser, but also prepared a whole galaxy of deck pilots who were able to work out landing on the ship's deck in polar conditions, "the release reads.
It is reported that "Major General Timur Avtandilovich Apakidze was the first of the naval combat pilots
aviation
On August 17, 1995, the Northern Fleet was awarded the highest rank - Hero of the Russian Federation. He received it for participating in the campaign of an aircraft carrier in the Mediterranean Sea. "
According to the press service, "the number of fighter landings made by Apakidze on the deck of an aircraft-carrying cruiser has not yet been achieved by any of the current pilots of naval aviation of Russia."
Apakidze died in July 2001 g during the performance of demonstration flights at the Combat Training Center near Pskov.
"In the name of the hero, streets are named in the garrison of the pilots of the Northern Fleet - Severomorsk-3, the city of the Island of the Pskov Region and in the village of Novofedorivka in the Crimea. Busts of Timur Apakidze were installed in the park on Safonov Square in Severomorsk and on the alley of heroes in the village of Novofedorovka, "the report says. On Wednesday, such a bust was opened in the Museum of the Federation Council.
Help press service: "
Su-33 (also known as Su-27K; according to NATO codification: Flanker-D) is a fourth-generation Soviet / Russian deck-based fighter developed for the Russian Navy in the Sukhoi Design Bureau under the direction of Mikhail Petrovich Simonov. "