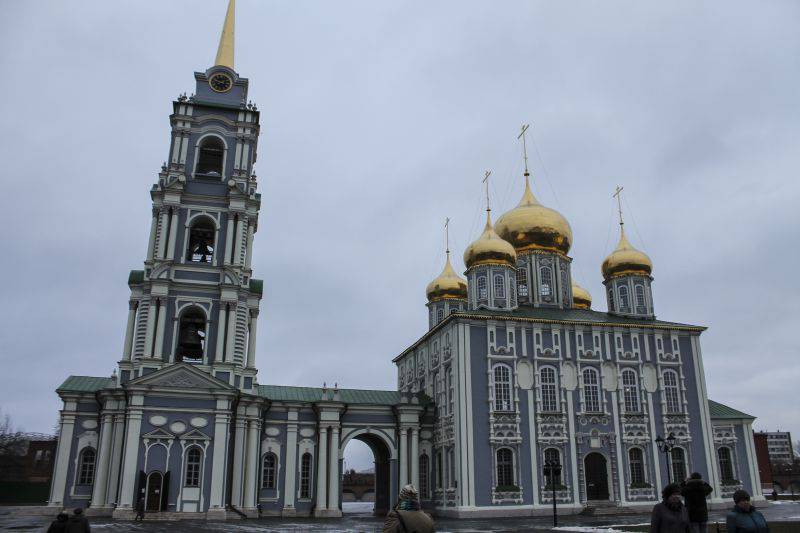 The second part of the photo tour will be held in the temple. This is the former church on the territory of the Tula Kremlin, converted into a museum. Soviet Museum
weapons
, made not necessarily in Tula. On the first photo just his image, right.
The interior design is also impressive. This is really a temple of weapons. And in this temple, their gods. Degtyarev, Shpagin, Kalashnikov, Korobov, Afanasyev ... The museum is very small in size, but amazing in the number of exhibits. Here, almost everything that was in service with our army or was developed for it from the 1945 year.
In the next part will be told about the second and fourth floors of the museum.