Today, in the Syrian province of Aleppo, as a result of the offensive of the Syrian armed forces, dozens of militants were liquidated, among whom was the leader of one of the groups called by the Western media "rebels". We are talking about a man named Nasif Ismail, who led the group "Kataib" ("al-Nur al-Din al-Zinki"), according to some sources, sponsored by the United States to confront Bashar Asad. Reports about it
"BBC Russian Service"
.
Recall that the Western media continue to call "rebels" or "moderate opposition" those who took
weapon
into the hands, to wreak havoc in the country, following the directives of foreign patrons.
The group, the leader of which was Nasif Ismail, is known for the fact that it is under its control that the most recent city of the country Aleppo has been located. In 2013, the militants of this "moderate" group received American anti-tank missile systems (from Saudi Arabia), which in turn was written by the British press in the article "Guide to the Syrian Opposition".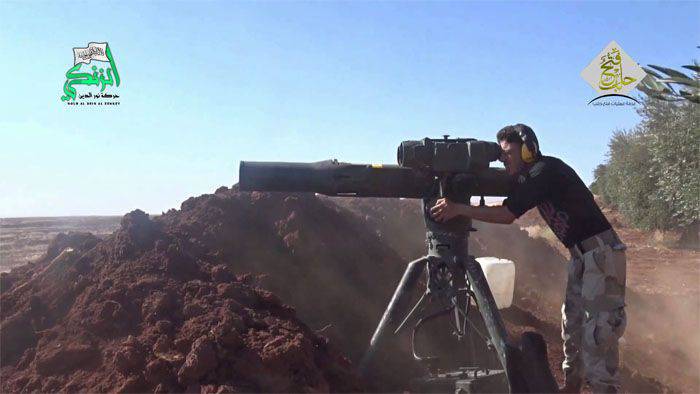 If initially the "moderates" from "Al-Nur al-Din al-Zinki" positioned themselves as a political force working exclusively for the change of power in Syria without any contact with the ISIL militants, last year it became known about the transition (after appropriate preparation Western instructors) well-armed and equipped representatives of the formation on the side of the igilovtsev in the area of ​​the same Aleppo - the city, which the Syrian government army continues to storm today.