Neither Volodya Smirnov, nor Valya Titova were surprised at this inscription on the blackboard. Long accustomed to banter classmates, they are not offended by boys and girls. If you spend time on insults, then, perhaps, you will not have time to study well. But such a prospect did not threaten the guys - they are gentle people. Volodya also had an excellent memory and memorized any topic from the raid. Sometimes, the teacher would explain the lesson and ask the class: "Who will try to recite what he memorized?" All eyes are on the magic wand Vovka. And he never failed - retelling almost word for word. And Vale helped in studying, especially in mathematics. Sometimes he even wrote off. True, this rarely happened, because Valya is not one of those who live behind someone else's back. And the friends were from elementary school. And they sat together, and after school they walked together in the courtyard, and they often did the same lessons together. Here are classmates and made fun of the "couple". True, gently joked.
After the seventh grade, fate divorced the guys. Valya stayed at school, and Volodya went to the city of Gorky (now - Nizhny Novgorod) - to go to college. "Won" exams and began to study. But he soon found out that there was an aero club in the city, he decided to leave the technical school and associate his fate with
aviation
. Volodya again "won" the exams and began to study as a pilot.
Valya, having finished eight classes, went to her aunt in the city of Ivanovo and went to nursing courses. She wanted to finish them, and then study further, become a doctor and help people.
The Big Sokovsky Bridge connects the banks of the River Uvod in Ivanovo. Twenty-second June 1941, Valya walked over this bridge, when suddenly Levitan's voice came from the nearest radio dynamics: "Today at four o'clock in the morning ..."
... The Nazis did not bomb Ivanovo. But every evening after studying and practicing in the hospital, where Valentina treated patients with malaria, she hurried on duty. Students volunteers spent the night in attics and rooftops — they protected the city from incendiary bombs. And Valya took care. And I was on duty without fear.
This went on for eight months. And in March, 1942, when the Germans came close to Moscow, Valentina, together with her friends, went to the draft board to ask for the front. Indeed, in those days every fighter was counted. And let the girls are not strong enough to go into hand-to-hand combat, but they can also help bring our victory closer.
Under the march "Farewell of Slavs" took the girls truck. Where - they did not ask.
... As if in thick semolina, in the dank twilight, we drove up to some big city. And although it was already dark outside, not a single lantern shone on the road. In the darkness, girls guessed rather than understood: Moscow! They guessed right, although none of them had been in the capital before this day.
The recruits were brought to the Chernyshev barracks, and then sent to different companies. Valentina got into the 4 th company of the 29 th searchlight regiment, which at that time was in Podolsk. She became a health instructor and communications instructor.
Now it seemed to the girl that the war had turned into one endlessly long day, during which the sun sometimes set behind a huge cloud, then again it looked out for her. And always there was death, even during a lull. So, once a young lieutenant conducted exercises for girls. Explained how to throw a grenade correctly, so as not to cripple shrapnel and stun with a blast wave. Awkwardly twitched his shoulder - and it tore at the same instant.
Lived in dugouts, in the cold there was especially hard. The exercises were exhausting - they had to crawl on the wet, cold ground. In the peat bogs, where the firing point of our fighters stood, Valentina chilled her legs, they swelled up and became like logs. The inflammation was removed, but since then the pain in the legs has become a constant companion of Valentina Mikhailovna.
- I will come from the point of the patient, she recalled, - combat alarm. They were endless! I go to the destination. The girls had to replace the guys who went to the very fire ...
At night, snatching German planes with a searchlight beam (and Valya, by the noise of the engine, determined which plane was flying) and blinding the Nazi pilots, the girl thought about Volodya. From his letters (and the guys never lost contact with each other), she knew that he had become the navigator of long-range aviation and served in Chelyabinsk. That, having received a funeral for his father, Volodya was eager to take revenge on the fascists. What often during the night flights and battles was blinded by the rays of German searchlights, and only a brilliant knowledge of his car did not allow him to die. "This is for Volodya!" Valya said, catching an enemy plane in the light sights. And her heart sank. She did not know whether they were destined to meet again. It is not known when the war will end.
But still the war gave them a date.
In August, 1943, Vladimir passed an internship in Ramenskoye - a city in the Moscow region. I wrote about this to Valentina (by that time, by the way, she already received the title of corporal) and made an appointment.
Having set off at six o'clock in the morning, she arrived at the flight center only during the day. I asked the sentry to invite Vladimir Smirnov. I began to wait ... Now Volodya will leave her. Neat, in beautiful shape. Probably, they will not have enough a whole day to talk about everything ...
He ran out into the street - and for a moment Valais thought that it was not Vladimir at all. Thin, in a torn gymnastress, faded and wiped cap.
- Valechka! In five minutes I will fly for an internship! Here, take it, - he held out some papers. - These are food stamps. Eat in our dining room, because you are hungry. We will definitely meet with you, just wait! ..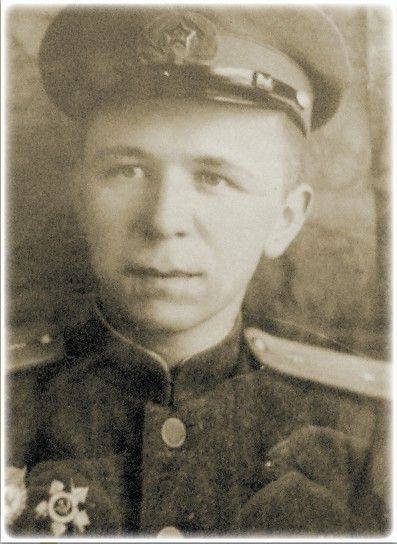 A minute later, Valya was alone standing on the street. There is really very much like it, dizzy and hungry from hunger. But she did not take the coupons - to accept such expensive gifts is not in the character of Valentina. And so their first military meeting took place: in just five minutes. But these five minutes showed Valentina that no one in the world is more expensive than her for Volodya. After all, coupons were very valuable to him, he obviously saved on his diet, just to share with her.
The second meeting took place at the end of the war. Vladimir wrote a letter to Valentina: "Come to Moscow, to Kursk railway station. I will wait under the big clock, your car will stop just opposite them. "
That's what a navigator means - everything is exactly calculated! Valin's car really stopped just opposite the station clock. And there a strict, fit junior lieutenant, dressed in full dress, was waiting for her. There was no ragged gymnast, a faded pilot. There was an ace pilot in front of Valentina. And she understood clearly at that moment that our Victory was already close ...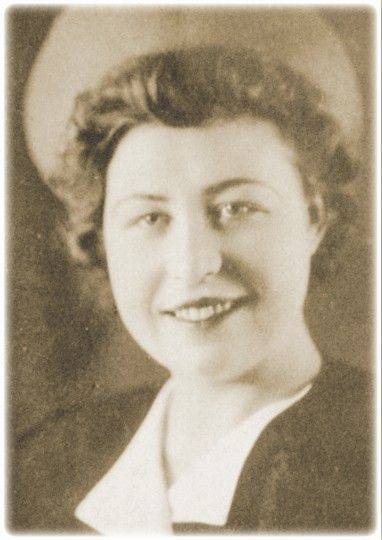 They spent all day in Moscow. We visited a cinema, parks, and in the evening Vladimir put Valentine on a train. Both already knew that the next meeting would be only after the war. Both hoped that they would not have to wait long - our troops drove the fascists further and further every day. And both were wrong.
Although it was necessary to wait until Victory for not so long, but then Vladimir Nikolaevich was sent to Poland, and a year later - to Chernigov. Smirnovs wedding took place on 18 on August 1946 of the year - on the Day of Aviation ...
... For many years, Valentina Mikhailovna and Vladimir Nikolaevich lived in Lipetsk, near the 61 school. True, the number of this house of knowledge, they really did not even know. They said: "Our school." Pupils often ran on a visit to Smirnov - to help with the housework, to congratulate on holidays or just to tell about their business. Valentina Mikhailovna and Vladimir Nikolaevich themselves went to "their" school. They were friends with her teachers from the day they were first invited to the class hour dedicated to Victory in the Great Patriotic War. It is no secret that today many such meetings are merely formal. And Smirnovs turned out differently. He and the guys liked each other and became close friends.
And I will tell one more episode at the end. Once Valentina Mikhailovna surprised her grandchildren very much. Talking about the war, she, already a pensioner, suddenly sank onto a rug and in a matter of seconds crossed the room in belligerent.
- Grandma, how old are you? - they asked, dumbfounded.
"It doesn't matter," Valentina Mikhailovna dismissed.
Unfortunately, I do not know if spouses are still alive. When we last talked with Valentina Mikhailovna, she felt very bad, she lay all day. Her husband, Vladimir Nikolaevich, was paralyzed. But Smirnov, in spite of everything, did not lose heart. And then the phone stopped responding. Maybe they are in the hospital or simply do not hear? To be honest, I'm afraid to call the school. I'll wait for more. Maybe there will be good news ...