Military unit
aviation
in the Smolensk region received a multi-purpose link Mi-8MTV-5, reports
TASS
message of the representative of ZVO Oleg Kochetkov.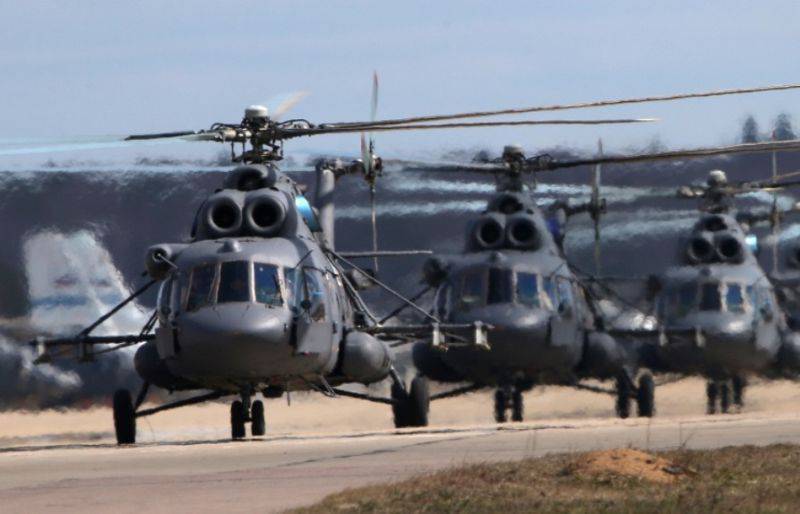 "The new combat vehicles entered service with the military unit as part of the scheduled replacement of the Mi-8 helicopters of the early series, which had reached the deadlines for operation," the officer said.
"Mi-8MTV-5 is designed for the carriage of goods and equipment weighing up to four tons. In a combat version, this helicopter can support ground troops and landing forces with fire ",
- explained Kochetkov.
According to him, a feature of this model is "the ability to take off and land at altitudes up to 4 thousand meters above sea level and fly at altitudes up to 6 thousands of meters." The officer noted that "the helicopter is equipped with the Abris navigation and aerobatic complex, which makes it possible to use the machine in difficult weather conditions at any time of the day."