On Wednesday in France crashed the Swiss fighter F / A-18 Hornet, reports
Rossiyskaya Gazeta
.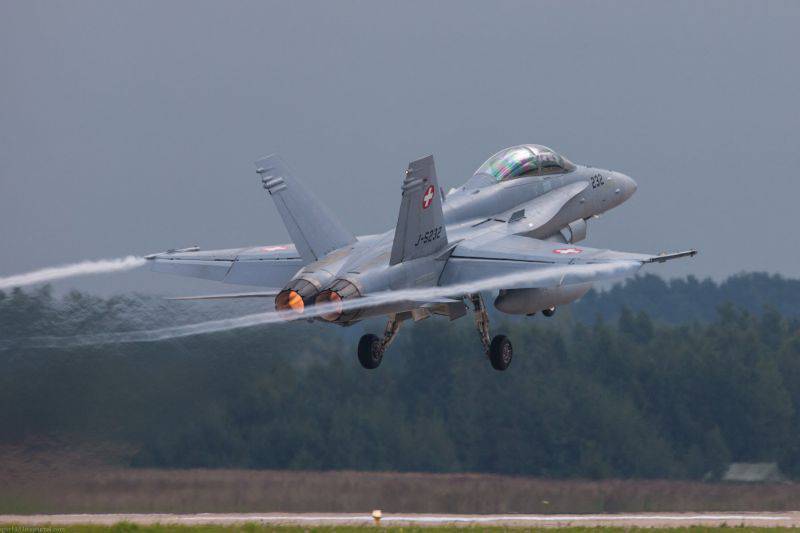 According to French media, "the aircraft of the Swiss Air Force carried out a training flight over unpopulated areas in the east of France, and the mission was wrecked in the Oak department".
As the gendarmerie said, "the pilot managed to eject and was taken to hospital, there were no casualties among the population, because the plane crashed in a deserted area. "
"The scene of the incident is cordoned off by law enforcement agencies, an investigation has been launched into the fact of the crash," the agency added. About versions of the incident is not reported.
F / A-18 Hornet - the main combat segment of the Swiss Air Force, their total number in the composition
aviation
- 31 units.