The Turkish Foreign Ministry caused the American and Russian ambassadors "on the carpet". The purpose of the "challenge" was to "tell" the heads of diplomatic missions about the inadmissibility of any assistance to Kurdish forces. Reports about it
RIA News
.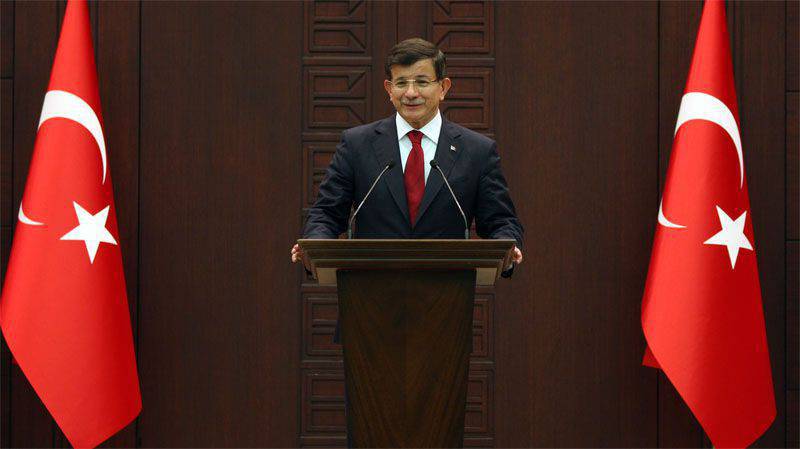 According to the head of the Turkish government, Ahmed Davutoglu, Turkey will not allow arming the Kurdish Democratic Union. At the same time, Ankara refers to materials published recently by human rights advocates from
Amnesty International
, who announced that the Kurds in Syria were committing "crimes no different from the military," citing allegedly burning the Kurdish formations of the houses of those suspected of ISIL loyalty. It is strange that Ankara refers to this report of the organization, although
Amnesty International
there are plenty of reports on the "undemocratic" actions of the Turkish authorities themselves ...
Ahmet Davutoglu (material translation
Hurriyett
):
No one can assure us that
weapon
which our allies will supply to the so-called Kurdish Democratic Union will not fall into the hands of the militants of the Kurdistan Workers' Party. In the assistance they provide to the DPT, Ankara sees steps aimed against Turkey. We will destroy such weapons, because they can get into Turkey and threaten the lives and health of our citizens. If assistance is provided to the Kurdish forces, then we will respond in Iraq and Syria.
The response is the weapon of ISIS and al-Nusra, against which the Kurdish formations in Iraq and Syria continue to actively fight? ..
The Russian and American ambassadors to the Turkish Foreign Ministry were handed over notes that they would pass on to Moscow and Washington, respectively.