The Chinese aircraft manufacturer AVIC has published the characteristics of the export version of the 5 generation fighter J-31, reports
Rossiyskaya Gazeta
with reference to China Daily.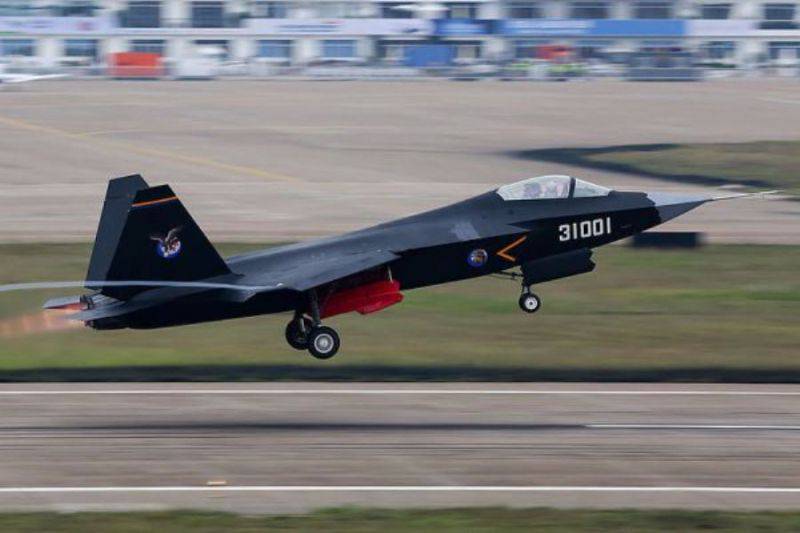 J-31 will be adopted by the Chinese Air Force. The disclosure of the basic parameters of the export version is intended to interest potential buyers at the stage of its development.
According to data published in a Chinese newspaper, "J-31 can fly at altitudes up to 16 kilometers." This indicator is standard for light fighters, for example, the "ceiling" of the American F-16 Fighting Falcon is 15,2 thousand meters, the Russian MiG-29 - 18 thousand meters.
According to the newspaper, "the aircraft develops speed 2,2 thousands of kilometers per hour and can carry 8 tons of weapons, its combat radius is 1,2 thousands of kilometers, and the life span of 30 years." For comparison, the upgraded MiG-29 accelerates to 2,5 thousand km / h and carries 4,5 t
weapons
, its combat radius is 1 thousand km (F-16 can take 7,7 tons of cargo on board, accelerate to 2,3 thousand km / h and move away from the base on 600 km).
Chinese engineers are working on a new fighter with 2010 g. This year, the testing of the J-31 version with a shortened takeoff and vertical landing began.