At the end of the topic related to the reconstruction of the bronze blade
weapons
I would like to insert materials from two British gunsmiths at once. Already known to visitors to the VO website, Neil Barridge and another interesting master, Dave Chapman, owner of the Bronze Age Foundry, gunsmith and sculptor. He lives in Wales, where he has a big house with a workshop and a glass "studio". Like Neil, he conducts seminars for all comers whom he invites to his weekend. The number of places is limited - 12, but there is always the possibility to book a place in advance via the Internet. And there you can see a lot of things, learn a lot and even cast a sword or a dagger.
Such is the business and "enlightenment" at the same time. Well, the Nile lives in Cornwall near the coast, and right there he has an alley of menhirs and ancient burial mounds.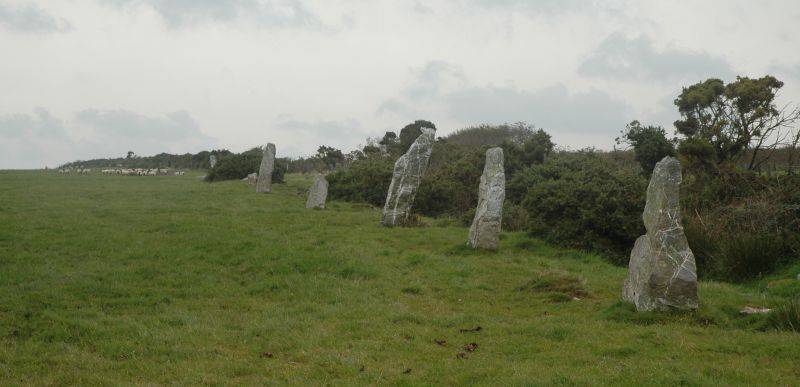 Menhirs near the house of Neil Barridge. Away fluffy English sheep. The weather is cold there now and the sky is overcast. Just in September, he finished another seminar.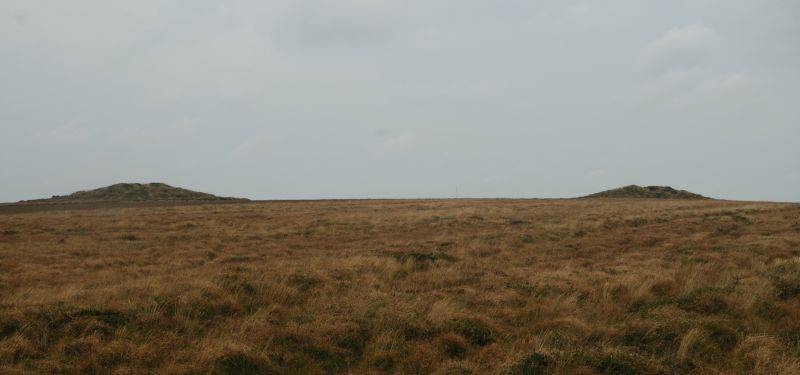 And these are two barrows of ancient leaders. Inevitably, in such places you will become engaged in antiquities.
The house where swords are made. Dave Chapman's workshop.
As already noted, the goal of both masters is not only to make a profit, but also to make as many copies of ancient articles as possible. For example, he could not make the ancient Egyptian sword for a long time only because ... there was no time to make an exact stone mold for casting! The original is in the British Museum, but copies of it ... copies can be bought, and the composition in bronze is no different from that of the Egyptian.

The very khopesh.
It is clear that not everyone can afford such "products" and for the needs of "cheap" tourists, Nil makes such knives, and they are also copies of real finds.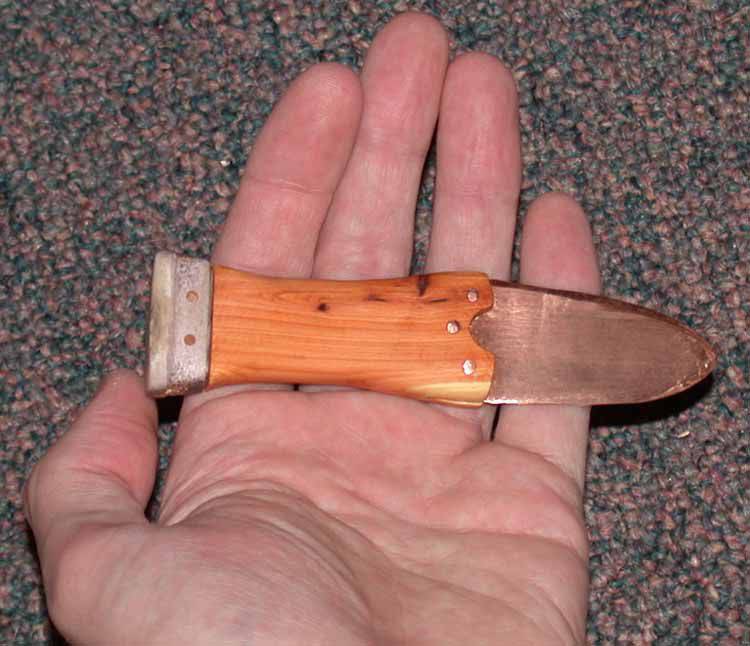 Small knife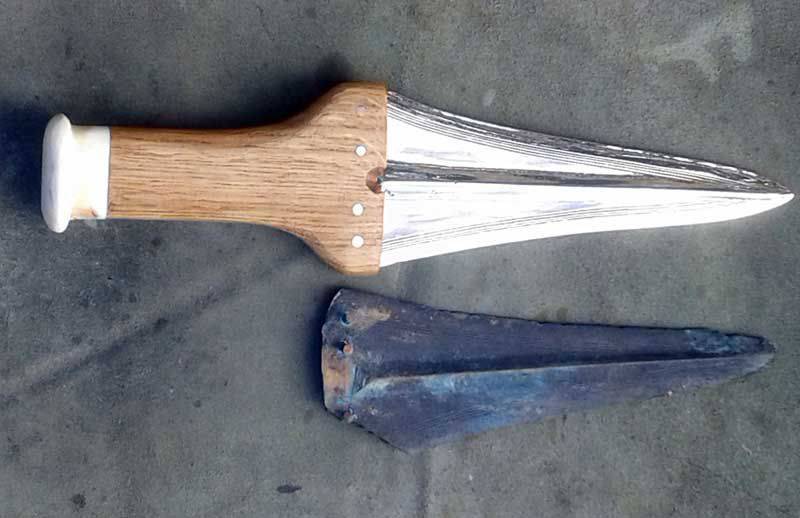 A bigger knife. Below is what they found and at the top is what this find has become.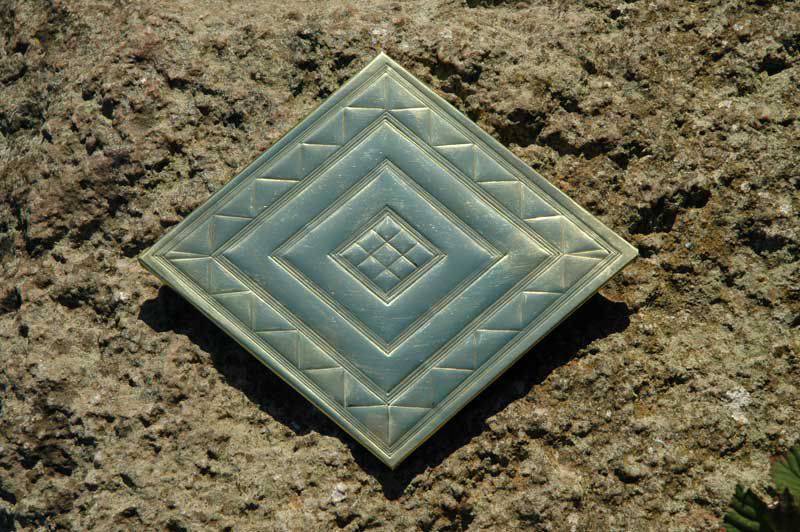 But this gold record was found in the same place near Stone Hope, and once it decorated the leader's chest!
Neil notes that working on blades is one thing, but working on the manufacture of handles is no less important. For example, if a sword from Greece is being reconstructed, then it is desirable to make it from that tree that was growing there at that time. Here is a type B sword with an olive-tree grip.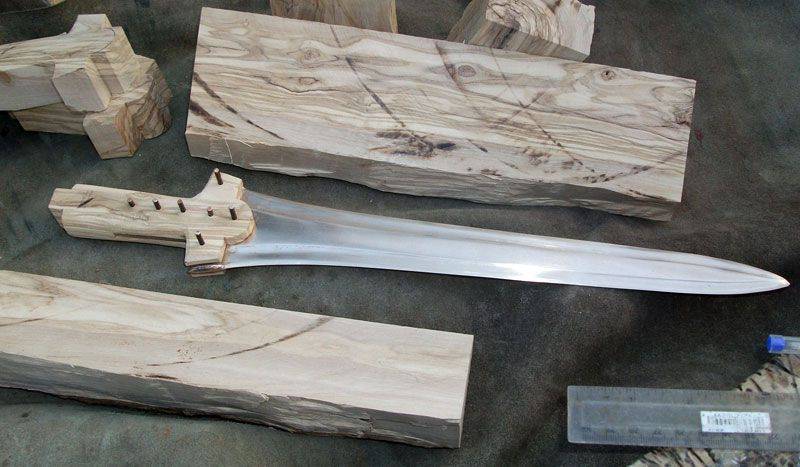 B type sword with olive wood handle.
Without a doubt, on swords, in which the handles had sides, the lining could be not only of wood, but also of bone. Bone - the material for this is convenient and well processed.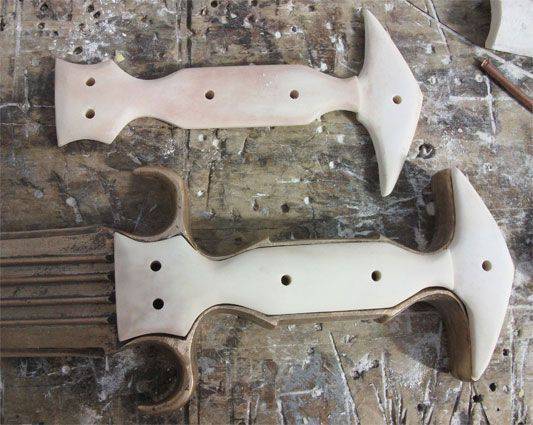 G2 sword handle with bone linings.
But, of course, the most pleasant thing is when the handle was one with the blade. Such all-metal swords are known throughout Europe and belong to the culture of the "burial urn fields".

Two swords of the culture of the "burial urn fields" made by Neil for the university in Bergen, Norway.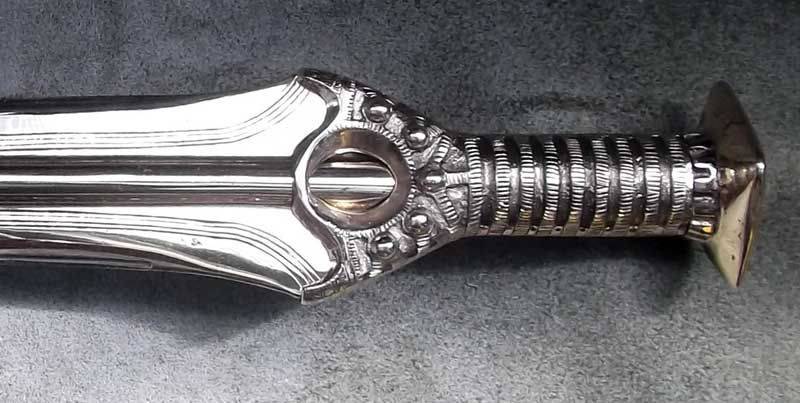 An all-metal sword and its hilt for a museum in Vitlusk, Sweden.
The belonging of one or another artifact to the same culture and time is easy to check when comparing them. Here we have a sword like G2, and at the top is a spear tip of the same time. Their belonging to the same culture is obvious.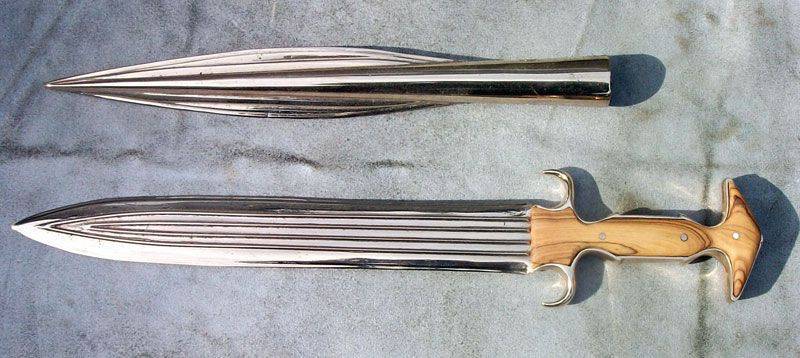 "The tip of the spear from Selburn" sword G2 clearly made in the same style.
But the lining of ordinary wood is not easy to do. Especially gently need to rivet them, so as not to break the wooden lining.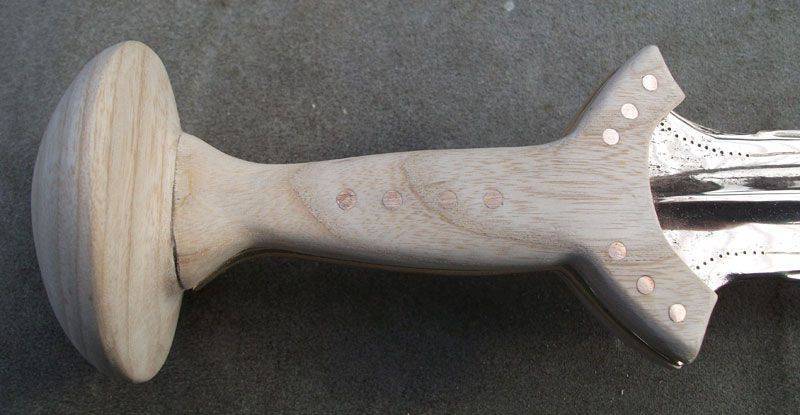 The color of fresh wood differs from "used", therefore it is desirable to make it a little old.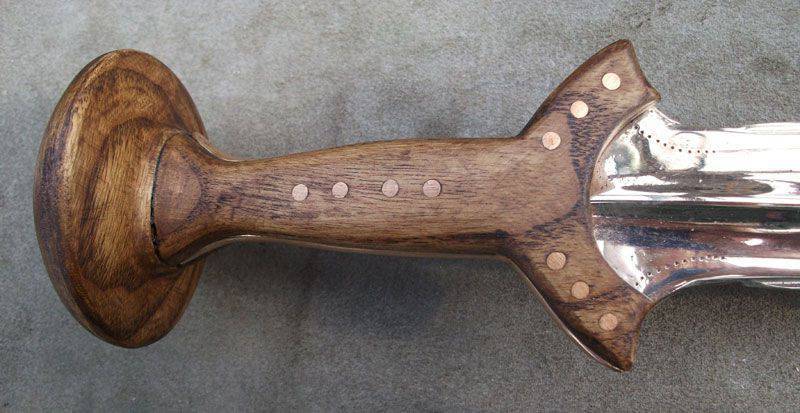 Handle after finishing antique.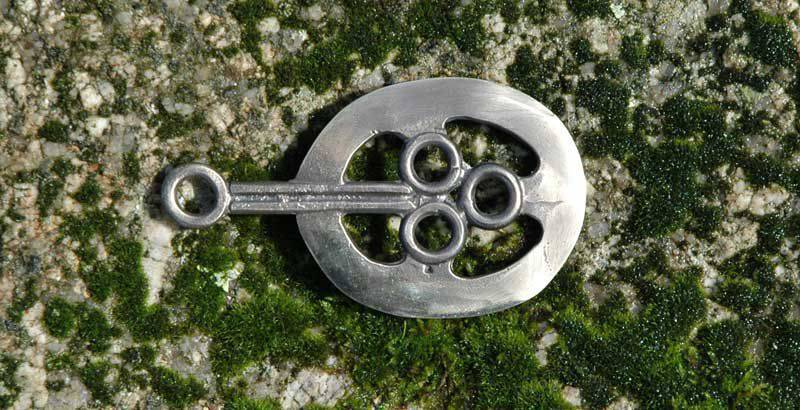 Bronze razor late bronze, diameter 10, see. Surprisingly, but such a shave.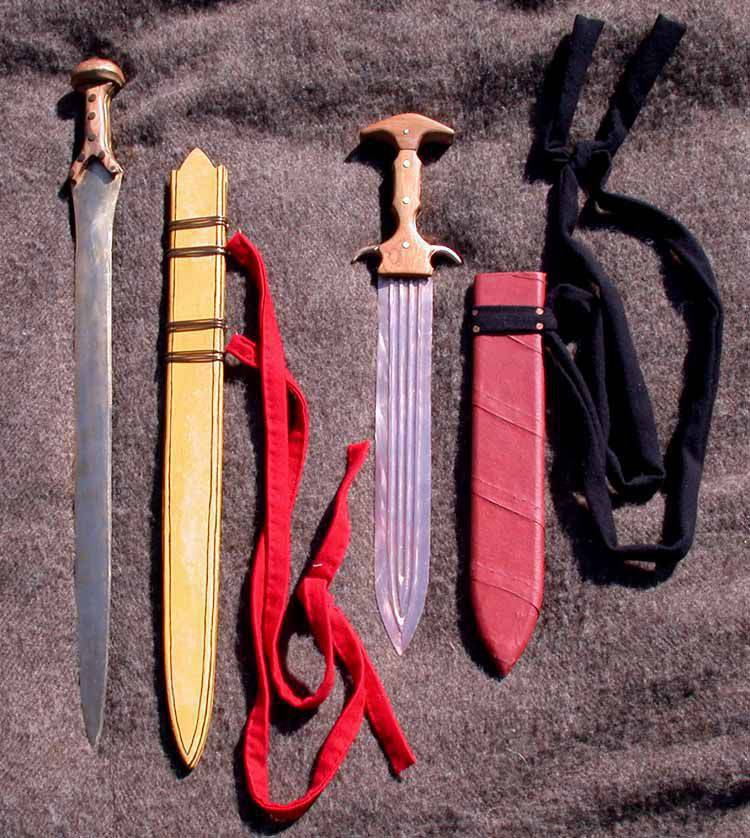 And of course, swords are unthinkable without a scabbard and sling ...
Well, Dave V. Chapman reports that he is engaged in making copies of artifacts from 1995, and regularly conducts courses for everyone. You have already seen the house where he does this, and here are the prices: from 26 to 27 September 2015, cost £ 245, and from 1 to 4 October 2015 - £ 385. Casting products is carried out on investment cast wax. All that is necessary master will teach you. And as you can see, the works of these two masters are highly valued. After all, professors from both British and foreign universities inspect them after they fulfill the order, and they are picky and very meticulous people (I judge this from personal experience with the Nottingham University Professor of Medieval Studies, D. Nicholas), and they would not miss the hack. And I especially liked that Khopesh Neil cast into stone form, which he himself cut in stone, although he could cast them into the clay mold using the "lost form" method.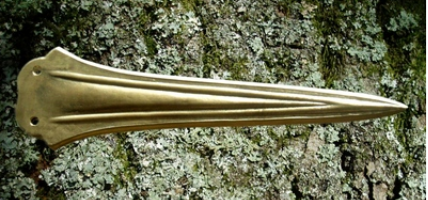 One of Dave Chapman's Blades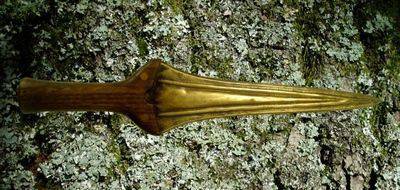 Blade mounted on the handle
The scheme of Dave Chapman clearly shows how the heel of the blade was riveted in a wooden handle using rivets.
The author thanks Dave V. Chapman (
[email protected]
) for the information and photos provided, and also Neal Burridge for his photos and very interesting information (www.bronze-age-swords.com).