It is unlikely that the Syrian "moderate" opposition, created by the Americans to overthrow Assad, will turn its bayonets against the IS militants. Most likely, the opposition will continue the attack on Damascus, told the correspondent
RIA News
high-ranking official in the General Staff of the Armed Forces SAR.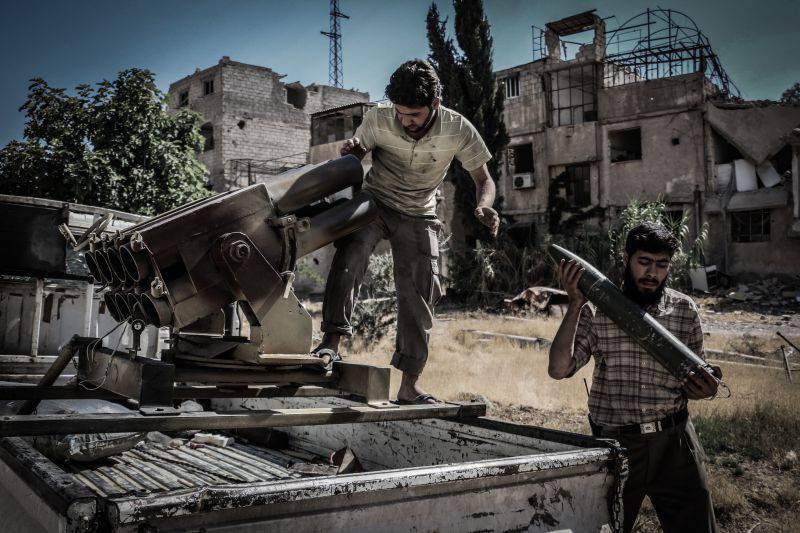 Recall, on Friday, the Pentagon announced a possible revision of the training program "moderates". We are talking about helping groups of oppositionists who are already fighting with the IG. It is planned to support them with weapons and equipment necessary for more effective strikes against terrorists, as well as to provide them with air support.
"The decision of the American president to revise the program of assistance to the so-called Syrian opposition poses new questions rather than answers. First of all, we must not forget that the so-called "Syrian opposition" has only "stylistic" differences in lifestyles and attitudes in comparison with ISIL. And for the rest, they are the same thugs, they just adorn less in front of TV cameras in black overalls. "
- said the agency interlocutor.
He noted that "these oppositionists do not constitute a single political and military force, they are divided into many groups, which temporarily unites only the funding channel."
The interviewee recalled that opposition groups were created not to fight the IG, but to overthrow the current government.
"Therefore, it is unlikely that they will change their minds and decide to fight for the liberation of Syria from ISIS and other terrorists. Quite the contrary: they will join ISIS as an independent combat wing in order to continue their attack on Damascus with great frenzy and American air support
aviation
. To this end, Washington plans to train them as air guides, so as not to accidentally bomb this pack and set themselves against themselves, "
declared a military official.