The American aircraft carrier "Theodore Roosevelt" on Friday left the Persian Gulf, where he was from April of this year, reports
TASS
Iranian radio station post IRIB.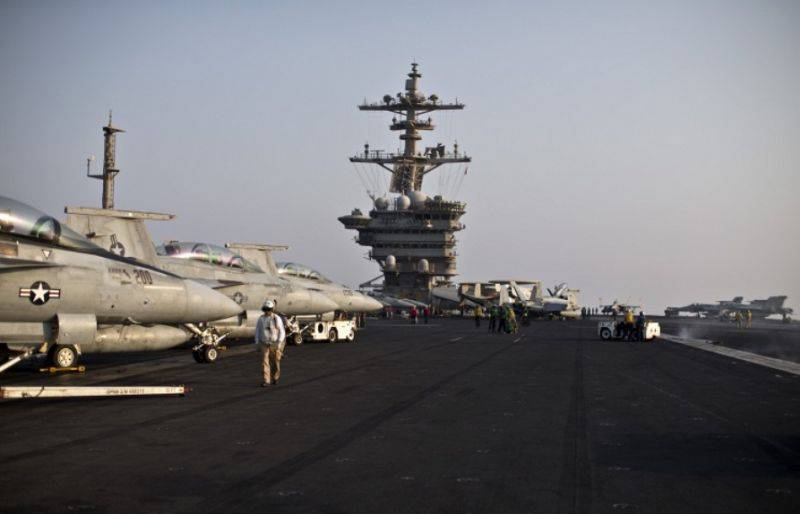 "The command of the US armed forces removed the aircraft carrier Theodore Roosevelt from the Persian Gulf," the radio station reported. "With the departure of Theodore Roosevelt, for the first time since 2007, not a single American aircraft carrier remains on combat duty in the Persian Gulf."
The decision to recall the ship at least 2 of the month was made at the Pentagon in August. The military explains that "the need for repair work on the aircraft carrier"
It was reported that he would be replaced by the aircraft carrier Harry Truman, but the exact date of his arrival was not determined.
According to IRIB, since the end of April, Roosevelt has been a "bridgehead for flights of the American military
aviation
striking the Islamic State extremist group in Iraq. "
The Pentagon said that "the temporary absence of an aircraft carrier in the Persian Gulf will not affect the US defense capability," since the military department "if necessary, can immediately send additional aircraft to the region from ground bases."