During the flight-tactical training, the crew of the Su-35S aircraft worked out the support of anti-submarine aircraft
aviation
(aircraft IL-38) Pacific
fleet
over the Sea of ​​Okhotsk. It is reported that the search for submarines and surface ships of the conditional enemy was carried out in the area of ​​the Kuril Islands.
From the message of the press service of the Eastern Military District:
The doctrine was planned and was aimed at improving the practical skills of flight crews when performing combat training tasks.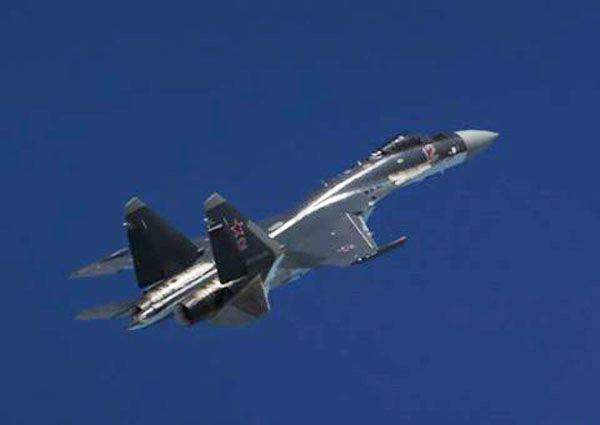 For reference: the Su-35S multipurpose fighters began to enter into service with units and formations of BBO in the 2014 year. This is a modernized aircraft belonging to the generation of "4 ++." After modernization, the SU-35 had elements inherent in the fifth generation of combat aircraft, providing a steady advantage over aircraft of this class.
Ministry of Defense of the Russian Federation:
Distinctive features of the Su-35С are: a new avionics complex based on a digital information and control system, a new radar with a long range for detecting airborne targets and an increased number of simultaneously accompanied shelling targets, engines of increased power and a swiveling thrust vector.