Over the past 5 years, Moldovan intelligence agencies, in collaboration with the FBI, have stopped 4 from trying to sell radioactive materials on the black market to Islamic State militants and other terrorist groups, reports
Lenta.ru report
Associated Press post. Raw materials for the manufacture of "dirty bomb", allegedly exported from the Russian Federation.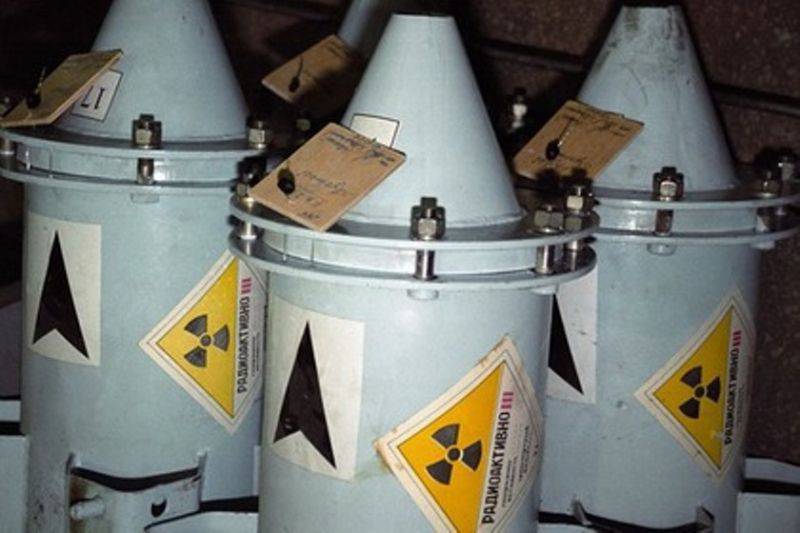 "We can expect the continuation of such cases. As long as the smugglers think they can make a lot of money and not get caught, they will continue to do so. "
, - said the agency Moldovan investigator Konstantin Malik, who participated in the investigation of all episodes.
According to him, "in all cases intermediaries were detained, the key participants in the transactions evaded justice."
"The last operation was carried out in February 2015. The radioactive cesium-137 was discovered in the cache, "said Malik.
In 2001, criminals tried to sell a large amount of weapons-grade uranium to Sudan's representatives. "They expected to sell ten kilograms of radioactive material. The mediator was arrested red-handed: at the sale of the sample, "said the investigator.
According to the agency, the security forces cannot guarantee that the channel for the supply of radioactive materials to the black market is blocked.
"When dealing with nuclear smuggling on the black market, the Moldovan police used tactics of covert operations and high-tech equipment: from radiation detectors for clothing to micro recording devices. The investigation team in Moldova was dissolved due to the economic crisis in the country "
- clarified edition.
According to the agency, representatives of Western intelligence agencies believe that the likelihood of the creation of biological or radioactive
weapons
quite high.