On Wednesday, the artillery of the Armed Forces of Syria began the most intensive artillery preparation since the beginning of the war with the IG, thus launching an operation in the north of the province of Hama,
RIA News
.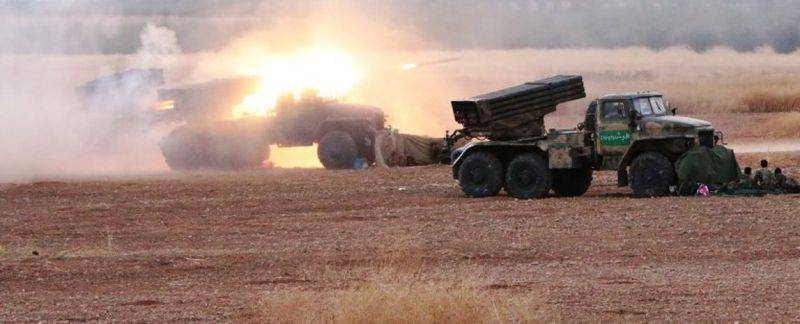 A simultaneous strike from artillery shells of various calibers and MLRS Grad were simultaneously subjected to the formation of the IG, located near several settlements on the border of the provinces of Hama and Idlib.
"A military operation began, primarily with the gathering of intelligence about the whereabouts of terrorists. After determining the targets, the artillery launched a very intensive attack on the enemy's intended targets. Then the ground forces will attack, "told the agency the commander of the MLRS battery Vasim Khaddam.
According to the colonel, "a few days before the start of the operation, the aircraft of the Russian Aerospace Forces struck effective point-to-point strikes against command posts, equipment and
weapons
Islamic State and other warring groups on the side of the IG on the border between Hama and Idlib. "
He noted that the main fire was aimed at the IG units located "in the area of ​​Leitan, Kafr Zeit and around the nearby villages". The strategic value of these settlements is that "they are located on the motorways leading to the north of the country and to its central part."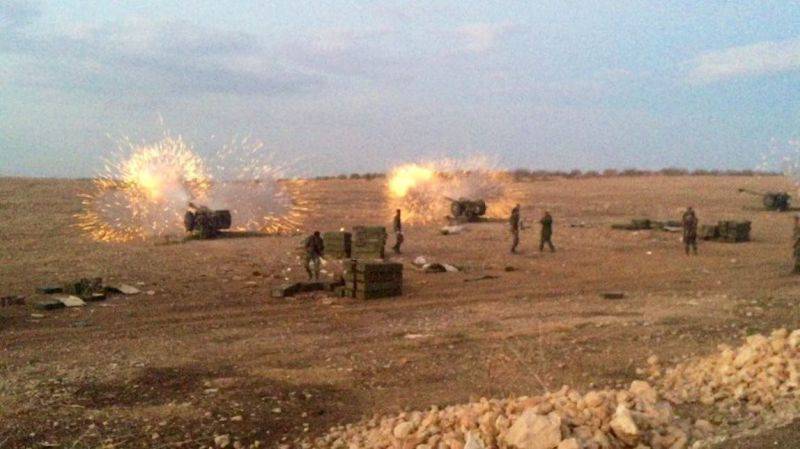 Khaddam stressed that another equally important goal of the operation is "the safety of civilians living in the immediate vicinity of the occupied territories".