The representative of the Prime Minister of Iraq, Saad Al-Hudaysi, said in an interview with the RIA journalist
News
"That the Iraqi authorities are considering various options for international cooperation to combat the Islamic State terrorist group (IG).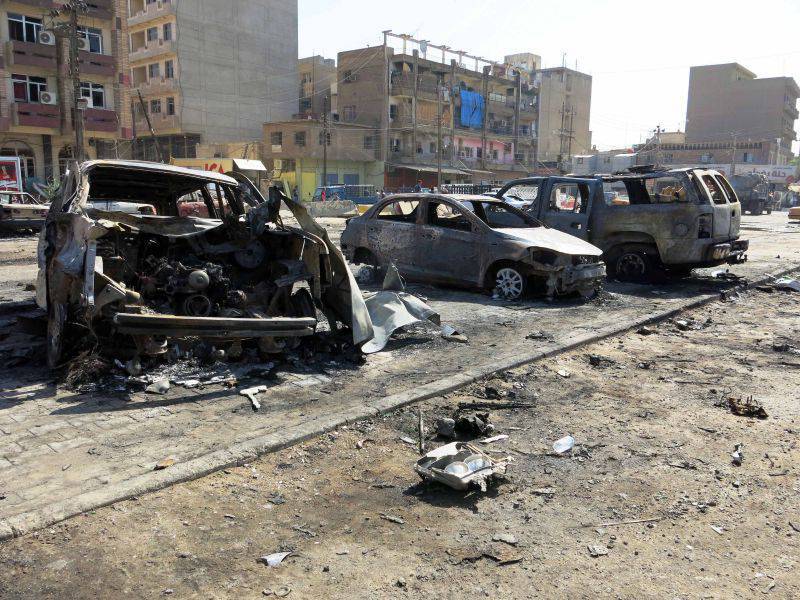 In a similar way, he commented on the statement made by the head of the militia of Iraq, Hadi Al-Ameri, during a press conference on Monday, that Baghdad is considering the possibility of cooperation with the Russian Federation.
"To date, we have not seen any serious efforts to combat IS. This lack of a serious approach by the international coalition forced us to change tactics. Russia took the fight against the IG very seriously, "quotes the words of al-Ameri RIA
"News"
.
At the same time, the assistant to the head of the people's militia, Muen al-Kazimi, said that the militia would welcome
aviation
strikes of the Russian Federation on the IG.
"We hope to see how Russian military planes will bomb IS positions and headquarters in Iraq and all their supply routes to Syria. We will fiercely welcome such actions of Russians against ISIS in Iraq, "said al-Kazimi.
"The people's militia is part of the structure of the country's security agencies and obeys orders of the head of the general staff, including orders relating to cooperation in the areas of security and military cooperation with any state; it is in accordance with national interests, and if it is needed for fighting against the IS. The government makes decisions in the interests of the state, assessing the need for security cooperation with various states, "said the representative of the Iraqi Prime Minister.
On Monday, presidential spokesman Dmitry Peskov said that he had no data on Iraq's appeal to the Russian Federation with a request to provide military assistance in the fight against the Islamic State terrorist group.