The head of the Ministry of Internal Affairs of Ukraine Arsen Avakov reported that the new mobile anti-tank complex "Stugna-P", developed by the Luch State Kyiv Design Bureau based on the CF MOTO TRACKER, has entered service with the Armed Forces of Ukraine.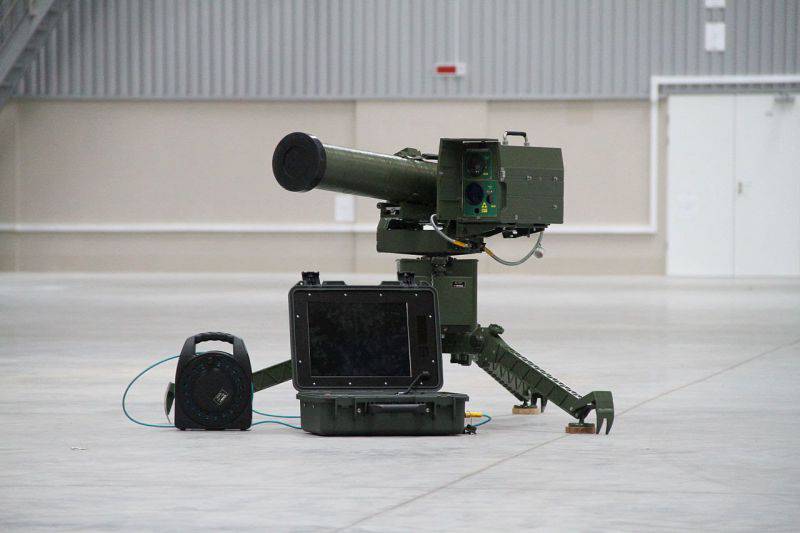 "A quick, simple semi-automatic control and navigation system of the shot, mobility allows solving the combat task of destroying the enemy's equipment and manpower: in a rapidly changing environment, in rugged terrain, using the surprise effect of a striking blow. Not a Javelin yet, but for a number of tasks, our Ukrainian
weapon
"- Leads the Minister to Facebook newspaper
"Sight"
.
Avakov noted that the complex caliber 100-mm has a maximum range of 5 kilometers. It uses 24.5-kilogram ammunition with armor-piercing at least 550 mm.
It is worth noting that on Friday there were negotiations between the leaders of the "Norman Quartet", during which an agreement was reached on the withdrawal of weapons with a caliber less than 100-mm.
President of Ukraine Petro Poroshenko also said that the US authorities had decided to supply the Ukrainian military with new types of defensive weapons.
"He (Barack Obama) informed me that he had signed an appropriate order to transfer to Ukraine new weapons, which we need like air, since these are defense weapons, these are long-range counter-battery stations, which allow us to increase the activity of the Ukrainian army's defense capabilities" his words RIA
"News"
.