In connection with the activities of the Russian Aerospace Forces in Syria, the Sunni population of the country began to consider Russia as its enemy, Barack Obama said at a press conference. His words leads newspaper
Look
.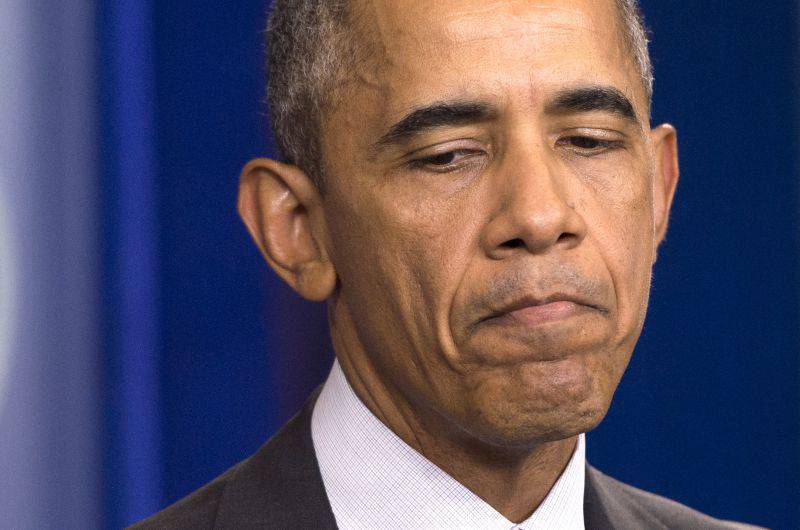 "This (actions in Syria) is a stupid strategic move from the Russian side. What Russia has done is not only that the overwhelming majority of the Syrian population perceive it as an enemy, but that the Sunni population in the Middle East is going to perceive this (the actions of Russia) as support for barrel bombs falling on children. And this at a time when Russia has a significant Muslim population ",
said Obama.
He added that the actions of the Russian Federation in Syria are "a sign of weakness," because "its course to support Assad by supplying
weapons
did not lead to his success, "and Moscow eventually had to intervene in the conflict itself.
At the same time, according to Obama, Washington is not going to turn Syria into a place of the Russian-American "mediated war".
"We are not going to turn Syria into a place of" war through representatives "between Russia and the United States. That would be a bad strategy on our part, "Obama quotes.
RIA News
.
"This is the battle of Russia, Iran and Assad with the overwhelming majority of the Syrian people. Our battle with the IS, our battle is the resolution of the conflict together with the international community in a way that can end the bloodshed and the refugee crisis, "the president said.
Help Agency:
"" Mediated wars "," wars through representatives "and" puppet wars "refer to conflicts of two parties that are formally conducted between third countries. Examples were abundant in the Cold War: "indirect wars", in particular, include Korean, Vietnamese, Afghan and numerous other conflicts of that time. "