RIA
News
Today it is disseminating a statement from the Russian Foreign Ministry, which says that if the Iraqi authorities make a formal request to conduct an air operation against ISIL militants, Russia will consider such an appeal. The report says that the Russian Federation, when considering, will take into account the political and military expediency of such measures.
RIA News
cite a statement by the Director of the Department for New Challenges and Threats of the Ministry of Foreign Affairs of Russia, Ilya Rogachev:
Either we will have a corresponding appeal from the government of Iraq, or a resolution of the Security Council, the adoption of which depends crucially on the will of the government of Iraq. If there are such sufficient grounds, both political and military expediency will be assessed.
Напомним, что накануне - 30 сентября ВКС РФ приступили к нанесению
aviation
ударов по позициям террористов на территории Сирии. По сведениям Минобороны, российские военные лётчики уничтожили штаб боевиков, склад с вооружениями и боеприпасами, несколько военных объектов, принадлежащих так называемому «Исламскому государству». При поддержке ВКС РФ сирийская армия освободила несколько населённых пунктов севернее Хомса.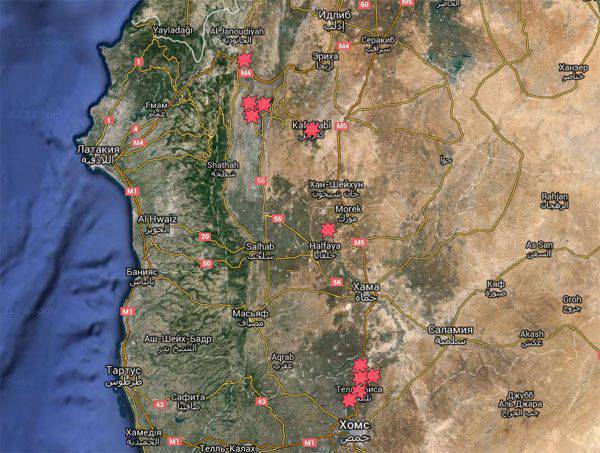 In the liberal environment, we already said that at the points marked on the map, "for sure there is no ISIS", but there is a "Syrian free army". I wonder how these gentlemen, lying on their sofas, determine where ISIS is, and where it is not? Or who prompts? ..
And it has literally just become known that the Prime Minister of Iraq, Haider Al-Abadi, stated that although he did not discuss with Vladimir Putin the question of the participation of the Russian Aerospace Forces in the operation against ISIL, he would have welcomed it if Russia had started such an operation.