Russian Defense Ministry spokesman, Major General Igor Konashenkov, told the press about securing and protecting the air base in Lattakia. According to General Konashenkov, the airbase, on which an air group of about fifty Russian airplanes and helicopters was created, is guarded by a battalion tactical group of marines of the Russian Navy with means of reinforcement. It is reported by the news agency
TASS
.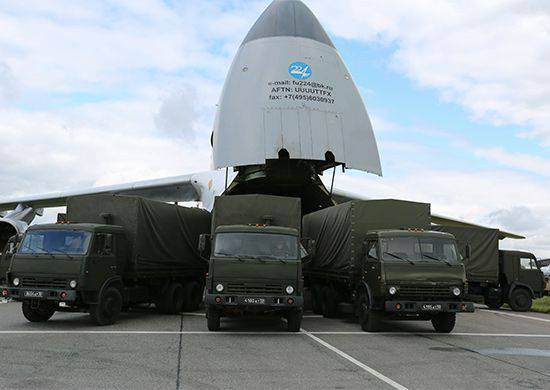 Igor Konashenkov notes that the base is fully provided with material and technical property from Russia. At the same time, local authorities actively assist, for example, in the provision of local foodstuffs, primarily fruits and vegetables.
Konashenkov on the creation of an air group in Syria:
Aviation
the group was deployed as soon as possible. We were able to do this, since the main stocks of materiel and ammunition were available at the logistics point in Tartus. It only remained to relocate the aircraft and bring some equipment.
Beyond the topic.
It is impossible to ignore the gratitude expressed by ordinary Syrian citizens to the Russian servicemen and the leadership of the Russian Federation. So, in social networks on the pages of the Syrians, including those who were forced to leave their home, there are numerous messages with the words of support of the Russian Federation and specifically President Vladimir Putin.
LifeNews
leads several posts on Twitter from the Syrians. Here is one of them (user
@ReemRaslan1
):
If Russia began to bomb the armed opposition, it would be right. After all, this "opposition" is like a cancer, which begins imperceptibly and smoothly, and then kills you. How I dreamed that we were cured of cancer. Thank you, Putin.
Message from @astrayemen:
Thank you, Putin, for the airstrikes on kafir fighters!