The strategic nuclear submarine grouping that will be part of the Pacific Fleet will be maintained at a proper level and develop, commander-in-chief of the Navy Viktor Chirkov said on Wednesday at a meeting of the nuclear submarine Alexander Nevsky (955 project) in Vilyuchinsk (Kamchatka). His words leads newspaper
MIC
.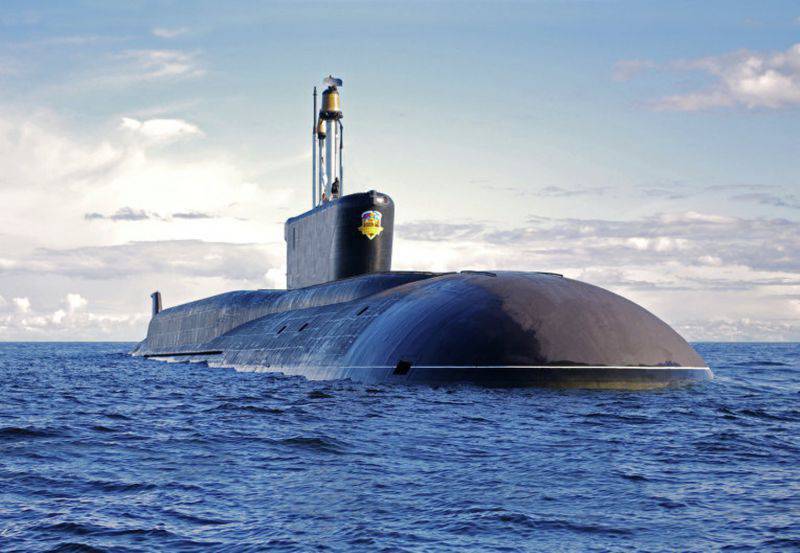 "The main command of the Navy pays paramount attention to maintaining at the proper level the combat and technical readiness of the group of strategic submarines that are part of the Pacific
fleet
. This also applies to the development of a fundamentally new basing system created for nuclear submarines of a new generation, which should comprehensively provide a cycle of service, basic training, maintenance of submarines, resource support and possess the necessary social infrastructure. This will allow submariners to fully and with greater efficiency fulfill their duties, "said Chirkov.
He noted that "the submarine forces of the Pacific Fleet, as the most important instrument of security and stability in the oceans, are at the stage of renewal."
"The nuclear submarines of the 4 generation are being built and are being made up. The requirements for the training of submariners are increased, taking into account the need to competently and professionally exploit new models of hardware and equipment.
weapons
. At the same time, within the framework of the shipbuilding program designed for the period up to 2050, the design of submarines of the 5 generation was started, which will allow developing Submarine forces without any pauses and in accordance with the requirements that are imposed on the Navy in the era of the rapid development of shipbuilding technologies. " told the commander in chief.
According to the admiral, "the main efforts in designing new generations of strategic missile submarines and multi-purpose nuclear submarines are aimed at ensuring secrecy, significantly reducing the noise of the course, improving communications and control, as well as equipping them with automated means of intelligence and warning, eliminating a direct collision with enemy ships. " In parallel, the weapon will be improved.
Referring to the improvement of existing projects of nuclear submarines, Chirkov noted that "in accordance with the requirements of the Main Committee, the industry is carrying out their deep modernization, as a result of which they will have new qualities and improved characteristics of onboard life support systems and armaments."
He also stressed that "nuclear missile submarines continue to be the core of the strike potential of the Navy, being in the fighting of the Northern and Pacific Fleets."
"As part of participation in strategic nuclear deterrence, naval strategic nuclear forces continue to successfully accomplish missions at sea with strategic missile submarines in the Russian Navy in combat patrols and alert duty at home bases in the established readiness," said the commander-in-chief.
"The intensity of the combat service of strategic and multi-purpose nuclear submarines in the oceans is maintained at the level that guarantees the security of our country," said Chirkov.