The press service of the Ukrainian president reports that the Joint Group to investigate the causes of the collapse of the Malaysian "Boeing" in the Donbass last summer, "is ready to present the results of the investigation." Such a "presentation" should, according to the press service of Poroshenko, take place on October 13.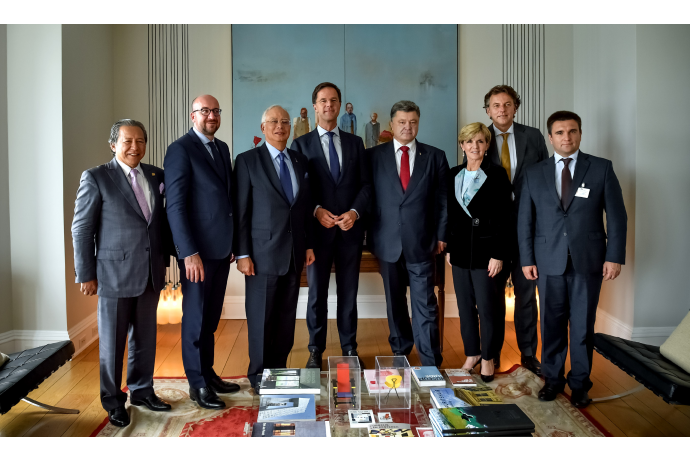 Of
messages
:
The meeting participants from Australia, the Netherlands, Belgium, Malaysia and Ukraine agreed to further coordinate and work together to punish those responsible for the tragedy of the Malaysian Airlines plane. The Dutch side reported that on October 13 a presentation of the results of an international independent investigation will take place.
Attention is drawn to the fact that we are immediately talking about punishing the guilty, although data on the causes of the tragedy have not yet been published.
Earlier, Australian Foreign Minister Julie Bishop stated that if the international tribunal for the MH-17 crash fails again, the five states (listed above) will create their own tribunal, called Bishop the tribunal of grieving countries.
It should be noted that the "investigation" of the joint group has been going on for more than 14 months, and during that time neither the records of the flight recorders nor the data on the flights of the Ukrainian were published
aviation
that day, no information about the activity of Ukrainian air defense in the region and about the purpose for which the Ukrainian side led the board directly over the zone of active military operations ... With a high degree of probability it can be argued that there are no "grieving investigators" answers to these questions will be given on October 13 at their "presentation".