The head of the commission for the defense of the Bulgarian parliament, Miho Mihov, in an interview with the portal "Bulgarian
news
in Russian "stated that if the issue of repairing MiG-29 fighters in Poland would be delayed for another six months, then" the fate of the strike would be at stake
aviation
Bulgaria. " This is reported by the blog.
bmpd
.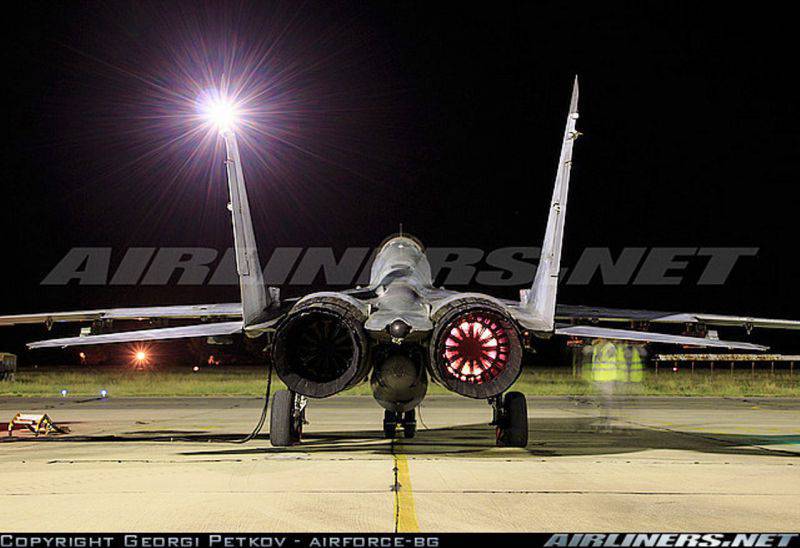 According to Mikhov, "the commission informed the Bulgarian Minister of Defense that Poland does not have a license to repair MiG-29 fighters, as indicated in the letter of the Director General of the Russian Aircraft Building Corporation (RSK) MiG Sergey Korotkov."
"Repair was not discussed at the Defense Council. It seems that the decision was made by a close circle of people in the Ministry of Defense. It also worries me that Bulgaria can make a huge mistake by contacting Poland. "
- said the head of the commission.
He also said that the letter Korotkov will be discussed at the meeting of the commission. And before making a decision, the members of the commission will hold consultations with the Minister of Defense Nenchev.
"I am going to propose that the chairman of the Bulgarian National Assembly, Tsetski Tsacheva, hold an on-site meeting of the defense commission at the Graf Ignatievo airfield, where the fighter base is located. There will be Polish pilots with their MiG-29. The Minister of Defense and his staff must be summoned to parliamentary control in order to develop a clear position on the future security of pilots and Bulgarian citizens, "said Mihov.