German Ambassador to Russia Rüdiger von Fritsch actually confirmed the information of the German TV channel ZDF that Washington would import the latest B61-12 controlled atomic bombs to Germany, which will be equipped with Tornado aircraft. Von Fritsch does not think that a sensation should be made of this, since "old ammunition will simply be replaced by new ones."
RIA News
quoted by the German ambassador:
There is nothing new here, this is absolutely no new quality, this is not an extension, but it is about the following ... It is about replacing those components, those nodes whose service life has ended. It serves absolutely the purpose of preserving security, maintaining it.
weapons
in a safe state, and I think it is in the interests of all.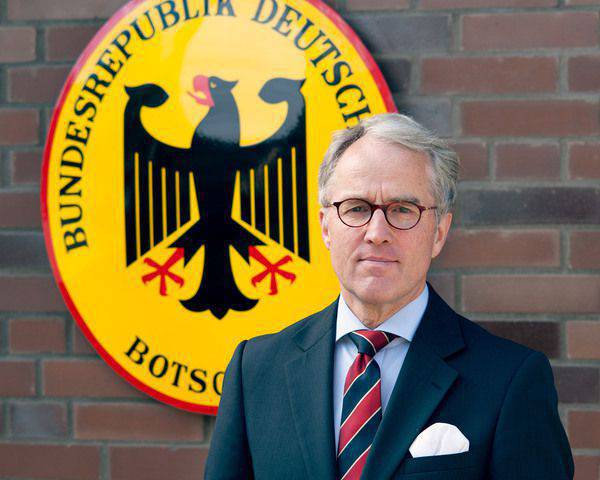 In the interests of "all"? Who is it all? Those Germans whose "Tornado" will fall on their heads together with the suspended American atomic bombs B61-12, if they try to take to the air to attack, for example, Russia? ..
Recall that the US authorities announced the rearmament of forces at the German base "Büchel" to 2020 year. This is despite the fact that a couple of years ago, the German authorities announced that they would turn Germany into a territory free of nuclear weapons. Oh, and tightly Washington holds Ms. Merkel for a soft spot! ..