The presence of Russian military and Russian military equipment in Syria has become an obvious fact. Besides
aviation
equipment, reported the presence of weapons of the ground forces, including
tanks
. Also, according to experts, during the fulfillment of the Syrian mission BMPT Terminator would be very useful. Writes about this
Messenger of Mordovia
.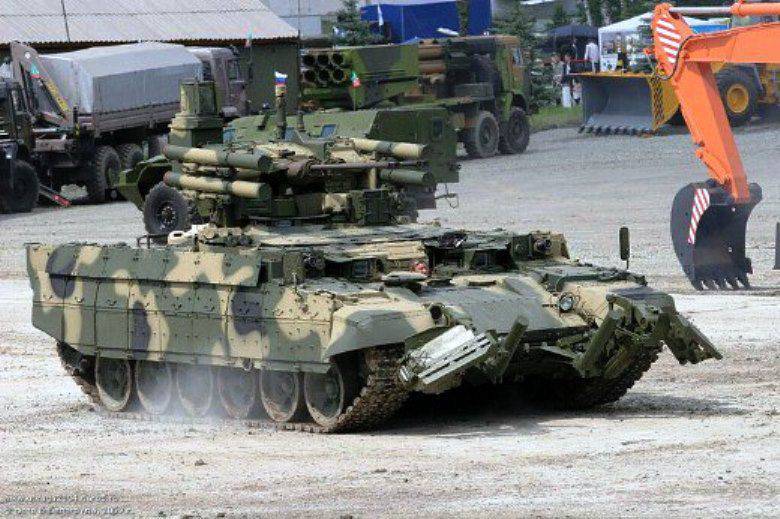 After successful trials of the Terminators, decisions were made to adopt them. However, with the arrival of the Serdyukov team in the Defense Ministry, the plans for the purchase of cars have sunk into oblivion. As a result, Kazakhstan became the first country to acquire "Terminators". After testing them, the military experts of the republic stated that "one BMPT can, in terms of its potential, replace the 2-2,5 BMP or the 3-4 BTR".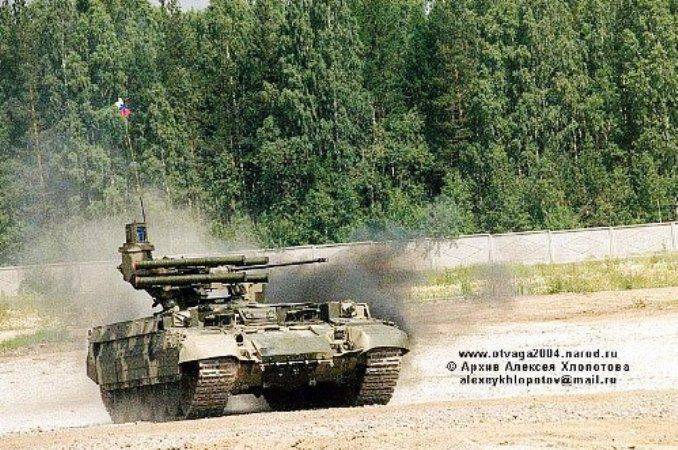 "The Terminator is armed with two 30-mm cannons, a PKTM machine gun, two automatic grenade launchers, guided missiles with various warheads, including a high-explosive and volume-detonating action," the publication lists the characteristics of the vehicle. "An advanced fire control system with a thermal imaging channel allows you to detect targets day and night, in adverse weather conditions."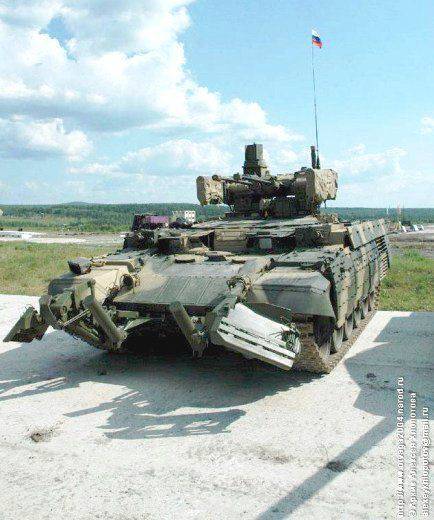 "If we talk about the protection of BMPT, then according to these characteristics, the machine significantly exceeds the Russian main battle tank T-90", - said "Herald".
The BMPT (or, as it is now called, the fire support fighting vehicle) "is capable of effectively fighting the enemy's manpower and armored vehicles in urban conditions, the desert and the mountains," and, according to experts, "could be a reliable defense for the Russian units performance of various, including peacekeeping tasks, "concludes the publication.