The leader of the Ukrainian Pravosekov Dmitry Yarosh announced that representatives of the Right Sector were "most in demand". Recall that in Russia this organization at the legislative level is recognized as extremist, while in Ukraine it is still considered a political party. According to Yarosh, representatives of the "Right Sector" will be the backbone of the special purpose unit "Alpha" of the Security Service of Ukraine. This was the main pravosek told the newspaper
"Ukrainian Truth"
.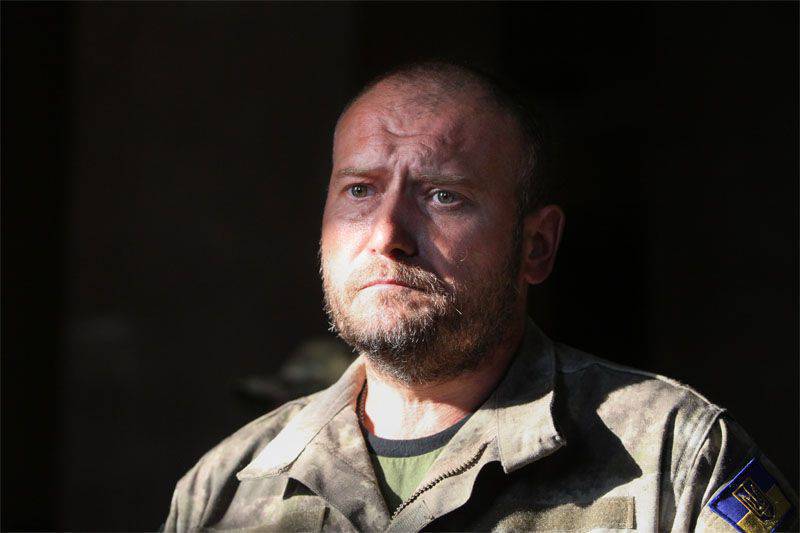 Yarosh is in the Dnepropetrovsk hospital named after Mechnikov.
From the material "UE":
Dmitry Yarosh makes a strange impression. He is benevolent, smiles with "Lenin's squint," listens attentively. He speaks in a soft, soft voice of a school teacher. It does not fit in with the image of the leader of the radical organization and sharp calls that sound at rallies and in the media.
To the journalist's question about where the representatives of the "Right Sector" involved in the crimes in the Transcarpathian region are hiding, Yarosh replied that this information was unknown to him. Correspondent:
Some of his answers are difficult to accept and believe, for example, that he does not know where the Right Sector fighters are hiding, who staged shooting in Mukachevo and are recording video from the ATO zone. This is alarming, because Yarosh speaks about it as sincerely and with a squint, as well as about other topics safe for him: either he really does not know where Mukachevo's arrows are, or he learned how to artistically avoid answering.
That is, about where his Mukachevo militants, Yarosh "does not know", but declares that pravoseki will join the ranks of the special forces of the SBU. But can it not be so that those who committed atrocities in the "ATO" or divided into
weapons
in the hands of the sphere of influence in Transcarpathia? .. Or is Yarosh still ready to admit that the "Right Sector" has long been divided into groups, many of which he himself no longer controls, speaking only in the "paper tiger" format.