Taganrog STC them. Beriev on the state procurement website placed an order for the implementation of a part of the ROC on the ergonomic equipment of the development of the A-60SE aircraft. From this cipher from the Soviet times there is a flying laboratory - the carrier of a laser
weapons
designed to combat spy satellites. Reports about it
Rossiyskaya Gazeta
.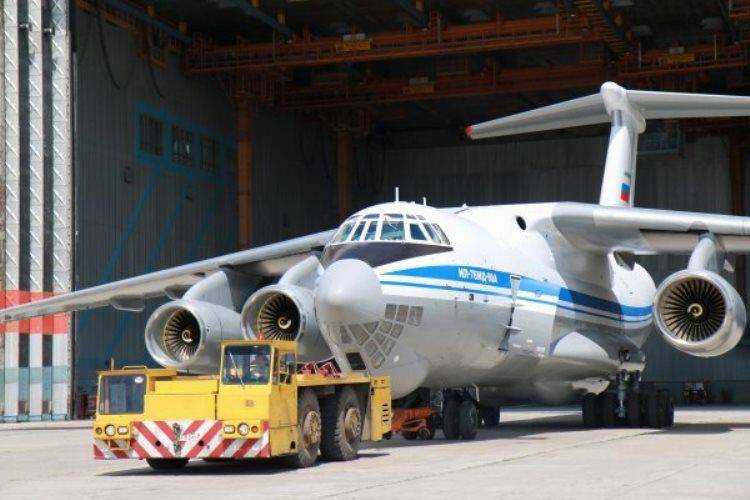 "The development of the laser theme has been going on since the beginning of the 70s. It is theoretically supposed that a powerful laser put into orbit will be able to disable the observation and communication equipment of the spacecraft of a potential enemy. In 2009, the experiment confirmed the capabilities of the new weapon - the laser beam induced from the A-60 was detected by a satellite flying at an altitude of 1500 kilometers, "the newspaper writes.
To fulfill this mission, the IL-76 was seriously modified at the NTK them. Beriev: "Instead of a standard meteo-radar, a fairing with a laser of guidance was installed in the nose of the aircraft. The top of the fuselage between the wing and the keel was made drop-down like that of the Shuttle. Huge sash hide retractable turret with the main laser. On the sides of the fuselage under the fairing installed powerful turbo generators to power special equipment. The first flight of the A-60 took place in August 1981 of the year, the aircraft is based at the Pushkin airfield near St. Petersburg. "
According to the newspaper, the "SE" index in the application of the enterprise is the modern name of the Sokol-Echelon project, which suggests the use of the latest modification of the Ulyanovsk Aviastar Ulyanovsk plant for the new А-60 latest modification of the IL-76МД-90А.