Attempts by NATO to strengthen its image of defender of Europe do not bring the expected results, Europeans are increasingly feeling the betrayal of official Washington, told Karel Vereiken, a journalist and founder of the Belgian political organization Agora Erasmus, to the Sputnik International. His words leads
RIA News
.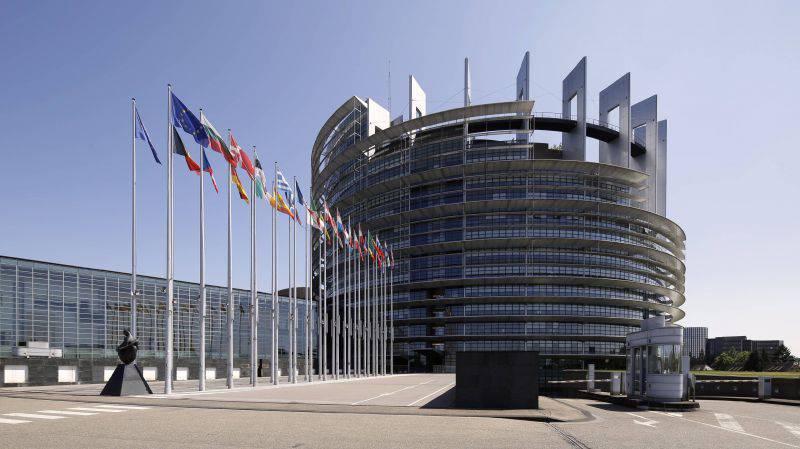 Agora Erasm has published a petition against the modernization of NATO's nuclear
weapons
. According to the organization, "the aggravation of relations between Russia and the West over Syria and Ukraine, the modernization of nuclear weapons can be regarded as a" wrong signal "and ultimately can lead to a new arms race."
Answering the question of Sputnik, "what do Europeans really think about NATO and its anti-Russian sentiments," the journalist noted:
"The image of NATO as a defender has lost most of its magnificence. (...) Today, the global financial order of London City and Wall Street brings only unemployment, despair and chaos, similar to the power of the Habsburgs, which provoked an uprising in the Netherlands in the 16 century. "
According to Vereyken, "the Western media portray the Russian president as Napoleon, but the Belgians are much more dissatisfied with their own politicians than the Russian leader and, despite recent tensions, the Russian-Belgian
historical
ties remain strong. "
"2400 Belgian firms work with Russia. Before Russia introduced counter sanctions against Belgian fruits and vegetables, Russia imported over a billion euro worth of Belgian products each year to 5,4. In addition, the Antwerp petrochemical cluster, the second largest in the world after Houston and one of the largest wholesale ports in Europe, largely depends on Russian suppliers. "
- he said.
"Across Europe, people feel cheated by US President Barack Obama. The situation is aggravated by the fact that NATO continues to modernize B-61 nuclear weapons deployed in Belgium, Germany, the Netherlands, Italy and Turkey. About twenty of these deadly warheads are currently at the NATO air base in Belgium. And this is after Obama promised a world without nuclear weapons at a speech in Prague in 2009, "the journalist said.
He compared the current situation with 70-mi, "when NATO advanced a plan to deploy nuclear weapons against the USSR in Britain, Germany, Belgium and Holland, which provoked anti-war protests in Europe." The expansion of NATO right up to the Russian borders did not go unnoticed in the EU "contrary to the alliance's obligations," Vereiken added.