The head of the press service of the Western Military District, Colonel Oleg Kochetkov said in an interview with Interfax-AVN that the electronic warfare units (EW) of the district successfully suppressed unmanned aerial vehicles (UAVs) of the conditional enemy using the Zhitel radio automated jamming complex during the second stage joint operational maneuvers "Union Shield-2015".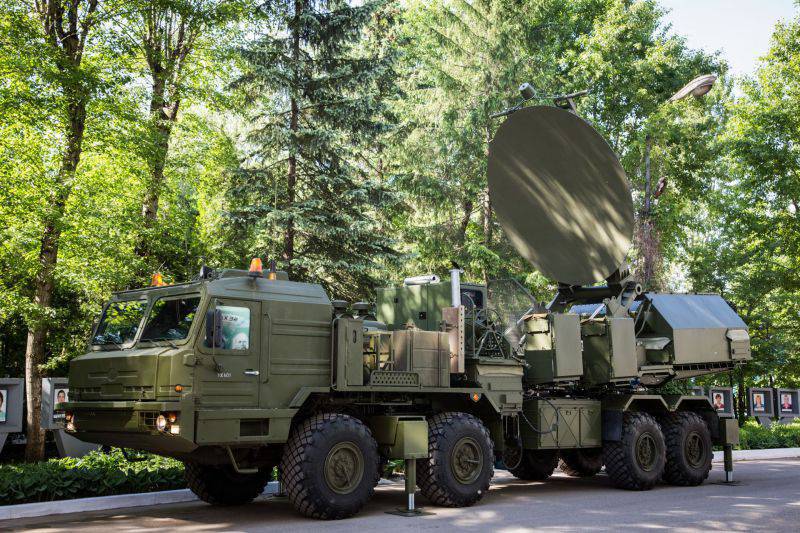 "According to the plan of the exercise stage, the conditional enemy used unmanned aerial vehicles for reconnaissance of the advancing units of the regional grouping of troops of the Union State and determining the direction of the main attack of the troops. The "Resident" jamming stations determined the frequencies of control and information transfer of the UAV of the conditional enemy, and broke off the communication channels by setting up radio interference, "the Military Industrial Courier quotes him.
Kochetkov emphasized that the unit's military personnel had to carry out the assigned tasks in rather difficult air conditions, while creating interferences, the operators should not interfere with the actions of our UAVs and
aviation
.
According to him, the observers present at the test site evaluated the actions of the EW military personnel as successful. The practical actions stipulated by the program of the second stage of the exercises "Union-2015 Shield" are being worked out simultaneously on the territory of three military ranges in the north-western regions of the Russian Federation.
In total, over 8 thousand people participate in maneuvers, as well as about 400 units of various military and special equipment, including about 100
tanks
and 80 aircraft for various purposes. The exercises will last until September 16, 2015.