At the Nizhny Tagil exhibition presented military reconnaissance machine "Lynx", created by the Rubtsovsk branch of "Uralvagonzavod", says the agency
Messenger of Mordovia
.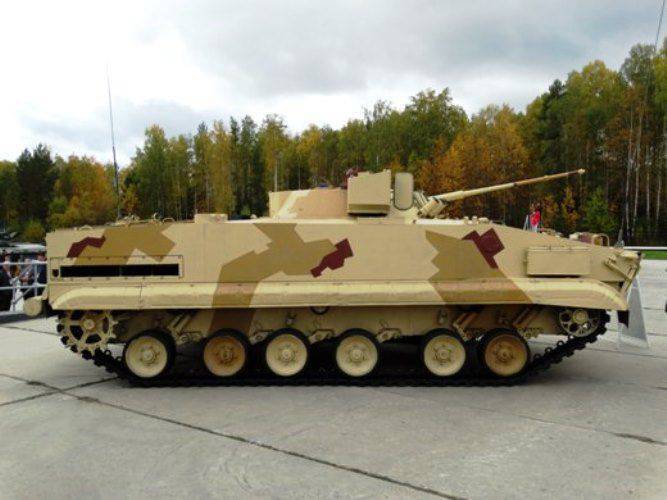 "BRM" Lynx "is designed to conduct military intelligence as part of special units. Thermal imaging and radar equipment allows the crew of the vehicle at any time of the year and day, in conditions of limited optical visibility, to monitor the terrain, to search and detect various targets, including camouflaged and moving objects, "the material at the exhibition says.
The thermal imager is able to see at night on 3 km, radar detects people at a distance of up to 4 km, and technology - up to 10-12 km.
The machine has "navigation and orientation equipment, electronic computer for information processing, communication facilities and data transmission". On board there is also a hardware for classifying speech and digital information.
The crew consists of: "the commander of the reconnaissance, the commander of the machine, the operator-gunner, the navigator, the computer, the mechanic-driver, the wireless telegraph operator" - the whole 6 man.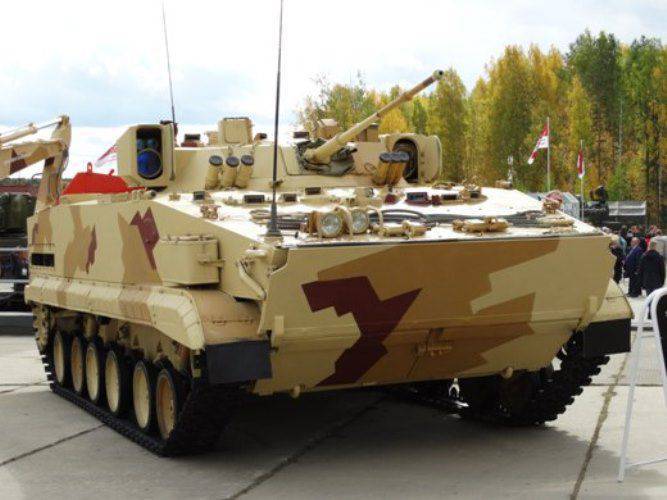 It is reported that the BRM "has an 450 horsepower engine, the maximum speed on the highway is 70 km / h, the speed afloat is 10 km / h, the cruising range on the highway is 600 km, armament: 2-72 automatic gun mm, PKT machine gun 30 mm, gun ammunition - 7,62 shots. " The total combat weight of the vehicle is about 500 tons. In the case there are two loopholes for firing from small
weapons
.
"Despite the fact that BRM was created back in the 90-s, it still has quite high tactical and technical characteristics and may be of interest to foreign customers," concludes the publication.