In Nizhny Tagil, on RAE-2015, the general public presented an armored transporter DT3PM, designed to transport personnel and military property in any "road and climate conditions without prior reconnaissance and engineering equipment of routes", reports
Messenger of Mordovia
.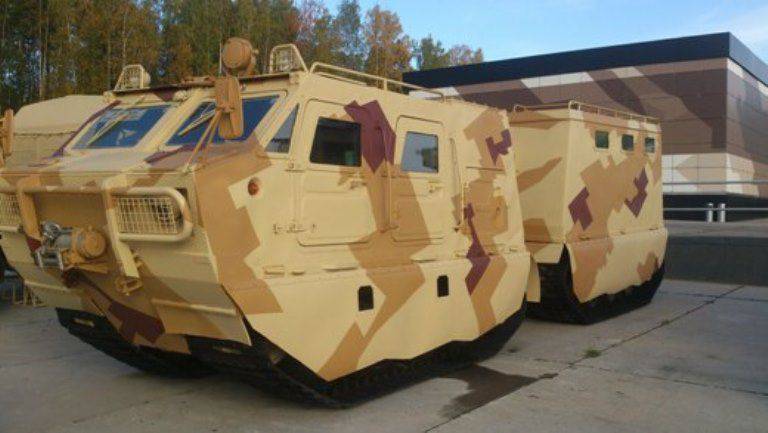 According to the declared TTX, "the mass of the conveyor in the equipped state can reach 11 t, its carrying capacity is 3 t. The number of seats in the cabin of the first link is 5. In the second link, the number of seats is 12. "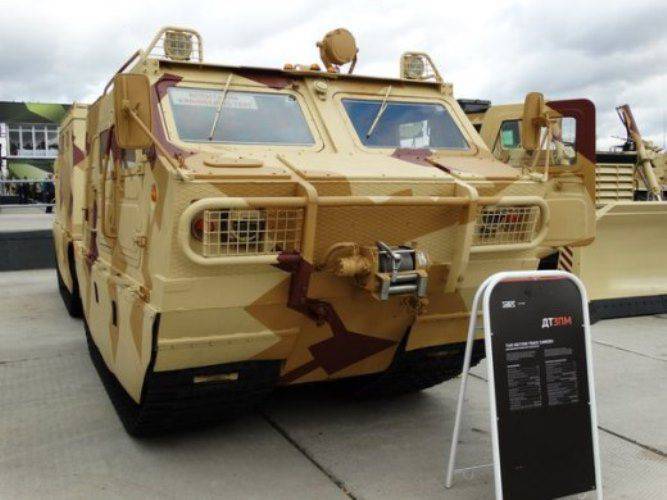 The machine has a "diesel engine with 240 horsepower, transmission: hydromechanical, automatic, high-speed, maximum speed - up to 50 km / h over land and up to 6 km / h - afloat, power reserve - up to 600 km".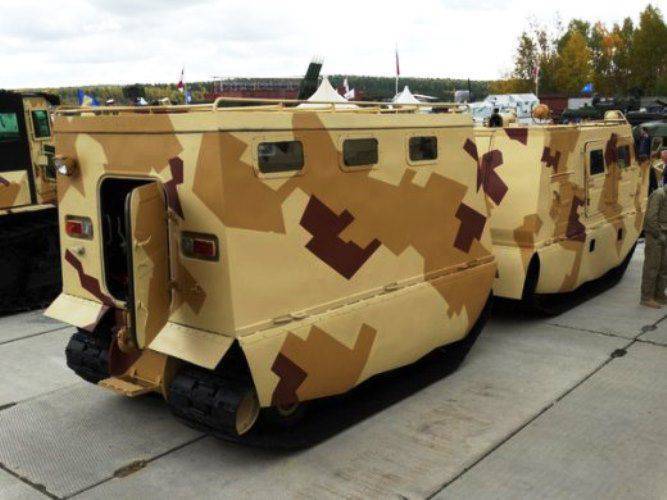 The DT3PM length is 9 m, the width is 2,3 m., The height is 2,6 m. The average specific ground pressure is 0,16 kg / sq. see, the maximum angles of ascent and descent with full load - 35º, the maximum angle of heel - 20º. The machine can serve as the basis for the installation of various
weapons
.